DJI may have made its name in the aerial imaging arena, but videographers who are also expert flyers may want something with a little flexibility, or should we say, advanced. In this case, these videographers slash abled pilots can look to rigs like the BlackOps Tricopter by RcRebel. From the description and long list of features, we think BlackOps Tricopter by RcRebel is definitely a drone first and imaging rig, second, but that's not to say it isn't apt in videography tasks. The thing is, before you can capture beautiful aerial videos, you will need a capable aircraft which is exactly what BlackOps Tricopter has to deliver.
Said to be designed by "experienced service members" with ties with the military community and boasts a myriad number of built-in safety features, including pre-arm safety checks and radio failsafe return-to-launch. It also touts a flight controller (that's RC talk, btw, if you don't already know) that's responsive, making it suitable for action sports enthusiasts, movie-making professionals, or even hobbyists who have the need for speed. Now, usually flying video rig makers will tout stability over lightning fast speed, but BlackOps Tricopter is an odd ball in the sense that it pride itself in the speed department and so, if fast, immediate response to your command is what you expect, then this might be it. However, there's no question that flying skill is a must here.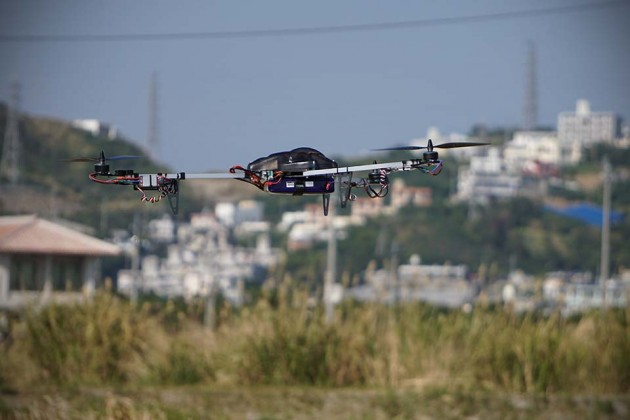 This is no DJI or its equivalent, but then again, BlackOps Tricopter is by nature, hackable, which means to say it can be easily upgraded in accordance to your preference using off-the-shelf components. The three-rotor setup is based on a power coated, aircraft-grade aluminum framework which also boasts breakaway landing gear to absorb the impact of any unfortunate hard landing. Plus, it has a foldable frame for easy storage and transportation. Additionally, the three-rotor design allows for "tilted tail moment" which in the case of "Sport Flight Mode", gives you a slow stop with a little overshoot to mimic a person moving a camera. The high speed that we mentioned earlier is made possible by the tilted tail design.
While it is not an actual VTOL, its unique design allows the craft to do banks, pitches and yaws fluidly like an airplane, and yet enjoying the ability to hover like any helicopter. If you think BlackOps Tricopter by RcRebel is fits your need and want of a flying video rig, then you may want to consider backing its campaign on Kickstarter. For $800 or more, you will secure yourself a Ready-to-Fly BlackOps Tricopter. Well, that's if the campaign meets or surpasses its set funding goal of $50k. Pricey it is, but this is really a connoisseur stuff and also, it does not include imaging equipment which will cost extra. Continue reading to catch the product pitch video.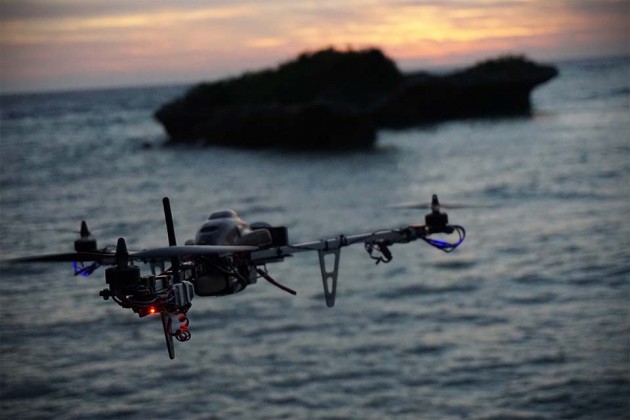 submitted via TIP US page.