if you are one of those people who find anything more than one bag in your life is a hassle, then we suppose all you need the one bag. fortunately and unfortunately, bags are in abundance in the market, but most of them are also pretty specialized in a way. never quite versatile is what we are trying to say. however, that's not the case with the Bomber Barrel Bag, a modem iteration of the classic barrel duffels of the 20th century that will accompany you through hiking, office, gym or just about anywhere you go. like the good'ol duffel bag design, the Bomber Barrel Bag offers two ways to carry: by the handles with padded velcro grip or sling over your shoulder.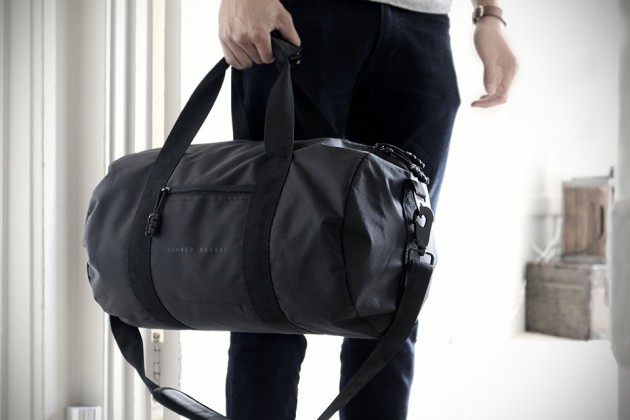 made from ultra grade ripstop nylon with a weather resistant construction, the Bomber Barrel Bag also features cool, if not super manly, details like emergency paracord zipper pulls, military-grade clips, an adjustable black nylon shoulder strap with padded leather, and finally, inner and outer pockets are incorporated keep your small EDC contained. and did we mention that it is super lightweight too? tipping the scale at a mere 360g.
Bomber Barrel Bag is currently running a crowdfunding campaign on Kickstarter where you will be able to snag one for just $59. drop another 10 bucks more, you could also score your a Mini Bomber (essentially, a washbag), along with a Bomber Cord Survival Bracelet that boast 3 meters of 550-lb paracord, plus fire starting flint. pitch video follows after the break.