If you are paranoia about data security and/or damaging your all important portable hard drive, then you will probably be digging Buffalo MiniStation Extreme NFC Portable Hard Drive, because this handsome little guy has everything to quell whatever fear you might have when using an external drive. On the hardware protection front, the MiniStation Extreme boasts a construction that adheres to U.S. Military Standard shock protection. With a ruggedized enclosure and specialized internal bumpers, it will shrug off bumps or drops from up to 4 feet or 1.2 meters, thereby safeguarding the data stored within. It also built to IPX3 rating for resistance against water and IP5X that prevents dust ingress.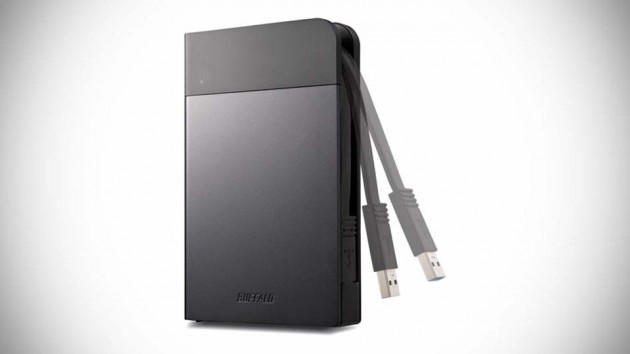 On the software aspect, it features the latest in hardware encryption, while Near Field Communication (NFC) technology further helps to prevent unauthorized access to the data. The content of the drive is only accessible using the supplied smart card, which provides swift unlocking and access to the files when you need them and also further ensure it can only be accessed by authorized user. By using the NFC card system, you can securely ship the data by sending the hard drive and the smart card separately so you can have a peace of mind that, in the event that it landed on the wrong hands, access will be denied. Well, unless it is a Hollywood movie, then things may turn out differently. But those are fictions and you would unlikely to encounter such sophisticated criminal minds, or maybe you will? We don't know.
To be honest, nothing is foolproof, but what MiniStation Extreme has to offer is the best of what the market has to offer without paying an arm or a leg. That said, you will probably won't want to store and send atomic weapons or UFO blueprint on this thing. The drive comes with an integrated flex connect USB cable that wraps around the chassis when not in use and plays well with SuperSpeed USB 3.0 interface for data transfer speeds of up to 5 Gbps. Buffalo MiniStation Extreme NFC Portable Hard Drive retails for $129.99 for the 1TB model and $199.99 for the 2TB model.