We don't know what to say about the BW650 Custom Motorcycle by Classified Moto when we first lay eyes on it. At that point, we call upon our usual mantra, which states that if it is a beauty, it is a beauty and more often than not, beauty means style and style is what many motorcycle of today lacks. Sure, there are some delightful mass produced two wheelers, but being mass produced means many will be riding one and that's not to mention the ride quality is also pretty much the same across the board. In other words, there's nothing unique, nothing personal.
The BW650 is different. While it is based on the once mass made 1996 Honda XR650L, it is nothing like its original self. It is heavily customized. It was made not to please you and me (but it did); it was made to please the builders themselves and the builders made no apologies for using this custom ride to take a stab at armchair builders, aka trolls, who thought they knew everything there's to building a bike, but in actual fact, trolls know nothing. Sure, the trolls can sneer at the weird scrambler/road bike hybrid, but the truth is, this is real bike and it performs, as the variety of tests have proven so.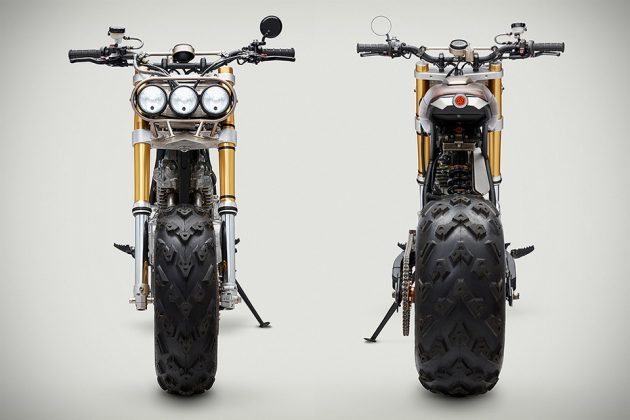 What's more. It is licensed, insured, registered, safety inspected and wait for this… 100 percent road legal, so take that armchair builders. Neither will we be bothered by trolls, because, as we said, a beauty is a beauty, and it ends there. Not the price though. Unfortunately. This is what Classified Moto refer to as Level 5 Commission and in the company's terms, it is holier than holy grail of Classified builds, which means it is crazy rare, limited to (probably) just one or two examples a year. And oh, that's right, the price. It starts "around" $33,000 and "end where they end." This means if you are trembling for one, you'd be prepared to shell out good money for one, but that's provided that Classified Moto is ready build one for you.
So what do you get for the price of an entry level Jaguar XE? Tons, including CM custom billet upper and lower triple tree, full CM custom stainless exhaust, CM custom stainless intake, a single massive swing arm pulled from a 2006 Triumph Sprint ST paired to Progressive Suspension 465 rear shock, 2014 Yamaha WR250R front end, Honda and Yamaha wheels wrapped in fat STI Black Diamond knobby tires, Acewell Digital gauge, Shorai lithium-ion battery, custom upholstered waxed canvas and leather seat, and power derived from a XR650L, naturally – just to point out a few. But all those details don't really matters. The handsome stature has overwhelmed us, sweeping us off our feet. We have never felt this way since Brigitte Bardot sits naked in a bathtub. We swear.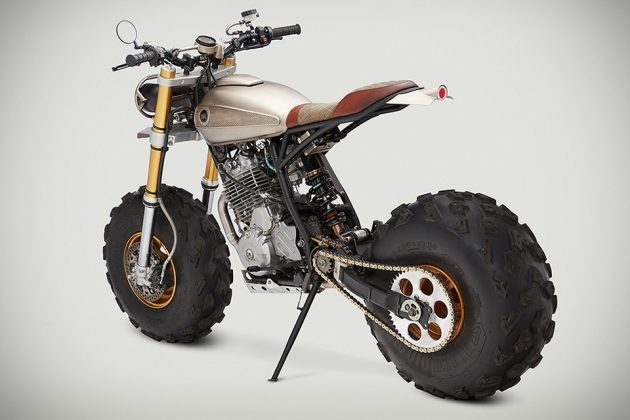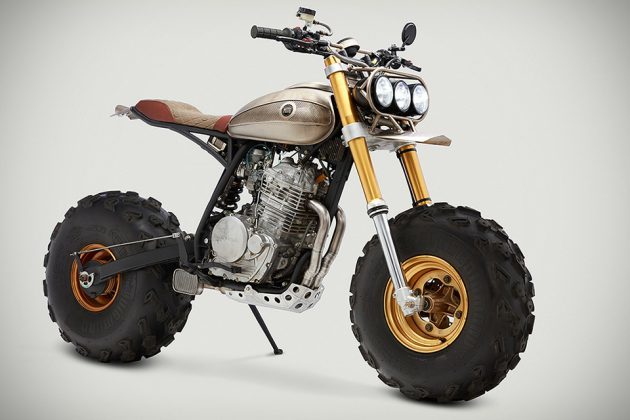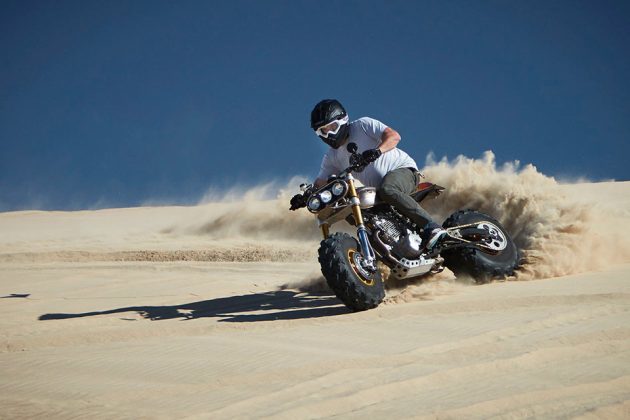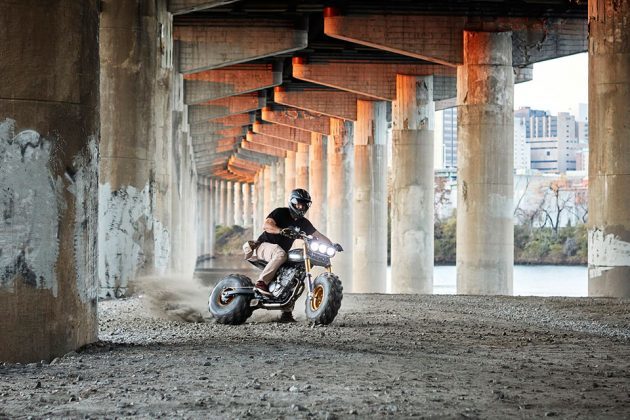 All images by Classified Moto.