cats are independent animals, but they can be quite sticky at times and when you need time alone to work at home, that's not quite a good thing. the solution? the CATable – a table that is essentially a marriage between a practical work desk and playground for your beloved feline friend. actually, not quite. according to its designers, the concept behind this radical piece of man-and-pet pleasing furniture is based on the understanding of the inseparable relation between humans and their cats and the need to keep the cat's curiosity 'occupied', so to speak. the former is pretty straight forward: an expansive flat wood surface offers cat lovers a practical space to work on, while the cat is free to explore a series of holes built into the desk with all their curiosity might, thereby keeping itself entertained. the result is a perfect place (note we said 'place') for the interaction between hardworking cat lovers and their cats.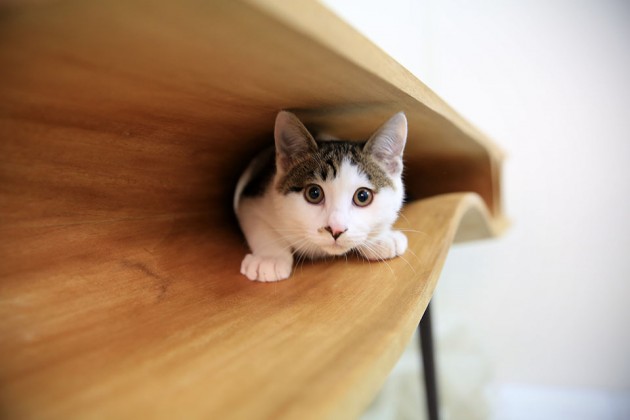 the table is crafted from wood (though no specifics were given) and sports wooden legs that are arranged as if the table was in motion, which we must say is a pretty cool touch. designed by architecture Ruan Hao, in collaboration with China-based LYCS Architecture, this stunning piece was recently showcased at Milan Design Week and needless to say, it has since reached a viral status. so what has an architecture firm has to do with a table? we have absolutely no idea, but for a person who has a thing for kitties (Hello Kitty not included), i could not care less about the relation and only thinks that the concept should be ported sofas cos' after all, some cat lovers might be spending so much time on the couch that we swear the cats would hide the remote if they could.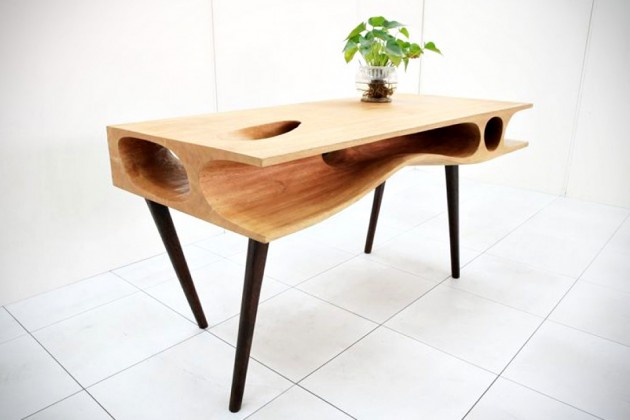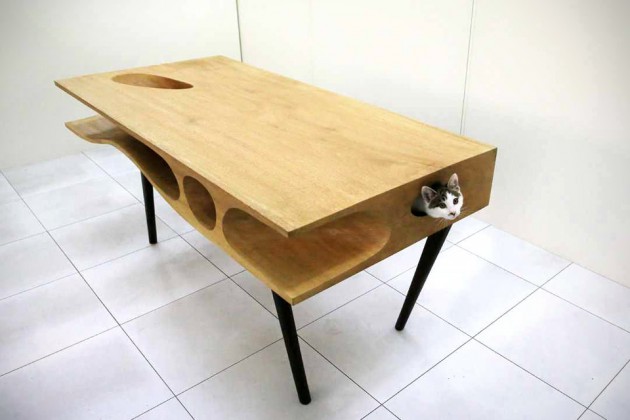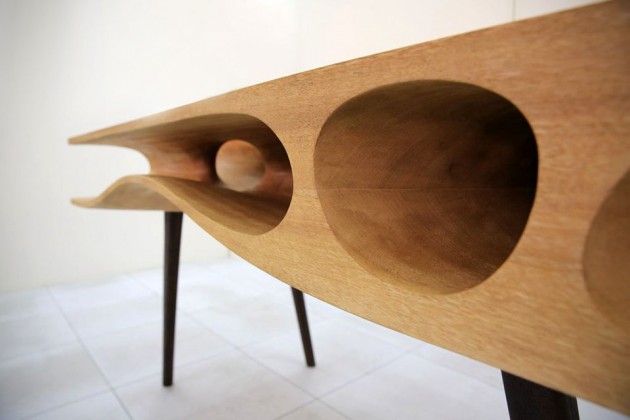 images courtesy of LYCS Architecture.