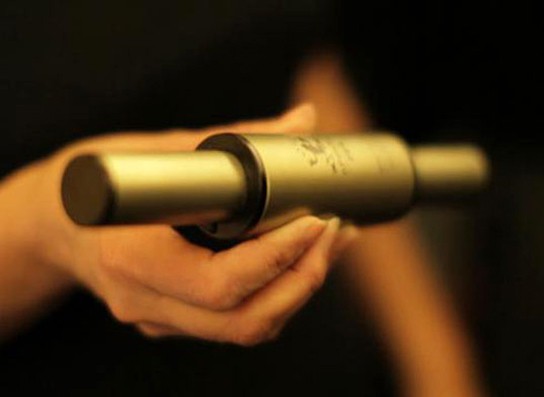 (image credit: Tremont Electric) nPower PEG | US$159.99 | npowerpeg.com
portable chargers for our ever juice-hungry devices are not new. the norm is to get the portable charger charged up and carry it with you for those just-in-case situation. what if the portable charger ran out of juice as well? not a good thing, especially when there is not a single wall outlet in sight. nPower PEG or Personal Energy Generator from Tremont Electric is the world first hybrid portable charger that promised to address this issue.
encased within this bicycle pump-looking device is a miniaturized kinetic energy harvester which translates your everyday motion into electrical energy and store them in a built-in 1000mAh lithium polymer battery, ready to charge your portable devices. the PEG measures 9 inches tall with a width of 1.5 inches at its widest part and weighs in at 11 oz. (312 grams). placed in your backpack, for example, the PEG will constantly be charged while you are moving around and even works when your biking or traveling in an automobile.
the nPower PEG works with devices that charges with USB 2.0 standard, thus it will not work with iPad and laptops. the nPower PEG is set to retail at $159.99, and it will comes with nPower PEG, iGo cable, iGo adapter tip of your choice and an USB cable (for quick-charge the PEG from an USB port). it is a coming soon product, but you can reserve yours over at nPower website.
via Inhabitat