Today, we are looking at yet another wearable, but it isn't a wearable tech for us, the homo sapiens, nor is it for common household pets; it is designed specifically for horses. The first product of a Parisian tech startup Equisense, Balios, as it is called, is the wearable activity tracker designed for your hardworking stallion. Equisense envisioned improving equestrians' workout experiences with the help technology. Balios attaches to the girth of the saddle and like many human-centric activity tracker, it starts to track the horse's activity once it senses movement.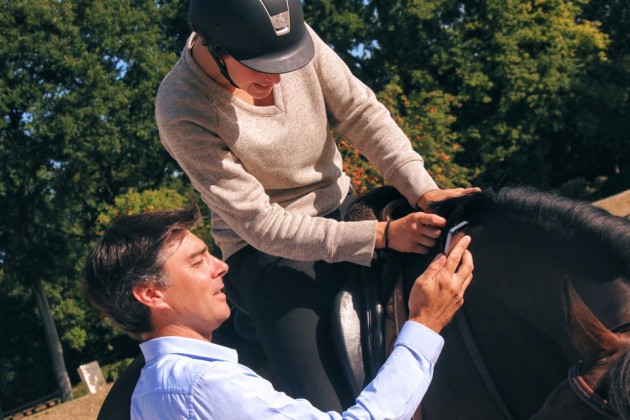 Collected data is then wirelessly transmitted to a free smartphone app via Bluetooth 4.0 technology, thus allowing rider to review the stallion's performance, including movement symmetry and lameness (alert included), course and trajectory of jumping effort, cadence, speed, suspension, length of strides, intensity of session, and even identify the type of gait. Like any good connected app, the collected data can also be shared with the rider's coach, the horse's veterinarian, or lessee, if so required. The data gathered can also aid in alerting humans to the first signs of injury or fatigue, which could potentially help to avert any undue stress to the steed.
Equisense has taken this innovative approach to horse training to Kickstarter, where you can pre-order one starting at €149 (about US$160+), which comes with the required attachment, as well as the charging device. Continue reading to catch the pitch video to learn more.
submitted via TIP US page.