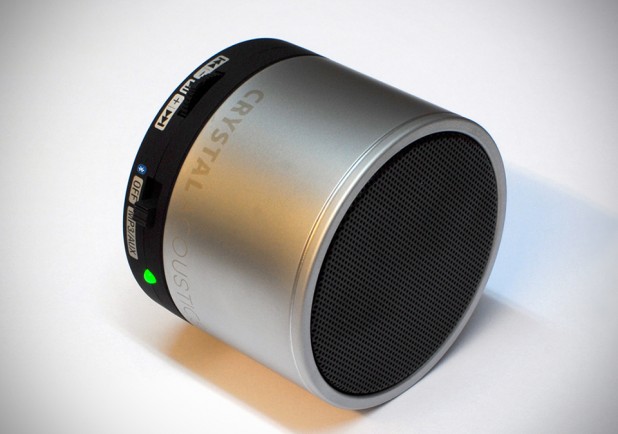 Crystal Acoustics Boomer-E | €69.99 | crystalaudio.com
if you are market for a portable Bluetooth speaker, we are pretty sure you will be spoilt for choice and honestly, if you put audio quality aside, they are about same with only two things that differentiate them: price point and alternative inputs. while some makers offer a 3.5mm audio jack for 'other sources', the Crystal Acoustics Boomer-E remembers that some of us still stores our favorite tunes in handy micro SD card and make the effort to include a micro SD card slot so that you can spin those digital tunes in the absence of Bluetooth-enabled media players.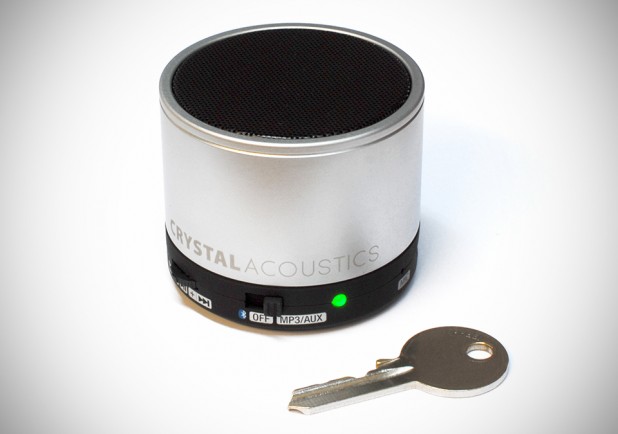 packed into its tiny diminutive form is two 45mm drivers with one handling the low frequency audio and the audio reproduction benefits from Crystal Acoustics' Surface Bass Boost technology that uses the surface where the speaker sits on to amplify and improve the bass performance and a HVDL (high volume distortion limiter) system eliminates distortion as your crank up the volume. other features include usual Bluetooth technology for your wireless streaming need, a 3.5mm audio input for alternative sources, a built-in microphone for speakerphone functionality, and a built-in rechargeable for up 8 hours of playback in between charges. needless to say, this baby is quite a looker too, else it wouldn't be mentioned here and it certainly won't burn a huge hole in your wallet with its €69.99 (roughly US$90) price tag.