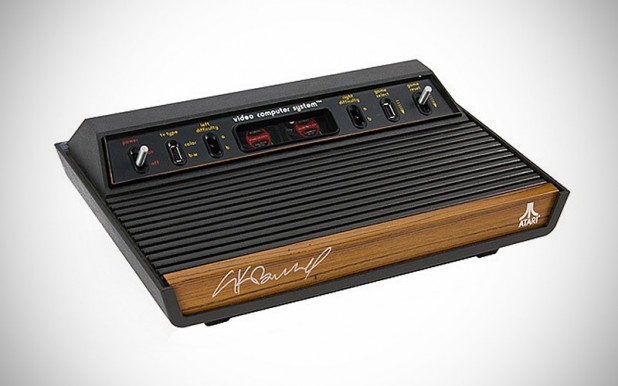 Custom Atari 2600 PC by Hard Drives Northwest | US$na | hdnw.com
Atari was to console gaming like Commodore 64 was to personal computer – in the 80s, that is. 30 years on, computing and graphics power have improved immensely and it seems like our quest for a pixel-perfect world has no room for the once glorious pixelated past. regardless, some of us – each with their own reason or reasons – still feel nostalgic about the pixelated gaming days and it was such passion that fueled the (re)birth of Atari eight classic Atari games built entirely with HTML5, bringing free-to-play classic game titles into the 21st century, playable right from your PC's web browser. but a key element is missing here: the good old Atari hardware. in line with this classic Atari re-launch, Hard Drives Northwest has retrofitted a limited quantity of original Atari 2600 gaming consoles with modern PC innards which, according to Microsoft, boast approximately 22,857 times more processing power than its original counterpart. a power that your probably don't need back in the 80s but a necessity for modern day work and entertainment needs.
powered by an Intel i7 quad-core 3.4GHz processor, this custom PC boasts 8GB of RAM, 120GB SSD, a Radeon HD 6570 graphics card with 1GB of VRAM, and comes with the usual condiments of I/Os including USB 3.0 and 2.0 ports, eSATA, DisplayPort, DVI, as well as HDMI-out. a signature of Atari founder Nolan Bushnell – slapped right on the face of the faux woodgrain panel completes this awesome package. all told, it is one of the best PC/laptop mod we seen since Ben Heck's but the Custom Atari 2600 PC could benefit from a couple of USB Classic Atari Joystick. don't you think so? now for the good and the bad news. first, the bad news: these machines are not for sale and the good news is, you might have a shot at winning one of two that are designated as giveaway. more info over HERE.
via Engadget via Windows Team Blog