It is said that kids can hear audio frequency adults can't and as it turns out, grown up also deciphers audio frequency differently, just like eyes can do with colors which resulted a debate that went viral. That said, audio pushed out by regular headphones, regardless of make and model, is not one-size-fits-all, so to speak. While it seem like nothing can be done, there is a Hong Kong-based tech startup thinks otherwise. Their product, Aumeo is a pocket-size device that helps you to map out your hearing sensitivity and adjusts the music based on your audio profile. Sounds pretty rad, right? We think it is, well, if it works as it has promised.
So what does this revolutionary audio product means to us, music lovers? It means the music delivered through Aumeo audio enhancer will be sonic you can hear, meaning you won't miss a note and when you hear clearly, you won't have risk blowing your eardrums through cranking the volume to the eleven. Here's what Aumeo Audio has to say about Aumeo:
"Aumeo corrects sound to your personal hearing sensitivity in the audio signal path from your music player to your ears. It unlocks your best hearing potential so you can hear your favorite tunes the way they were meant to be heard—in all their fullness and richness."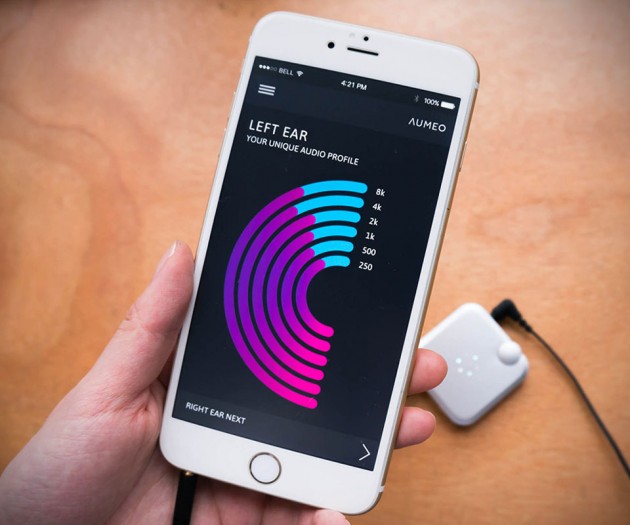 To use Aumeo, you connect your smartphone and your headphones of choice to Aumeo. Using a companion app, AumeoPlayer, you follow the app's instruction to setup your personal audio profile. It helps if you do that in a quiet environment, if we might add. Once done, Aumeo is ready to be used with any headphones and audio source for the best sonic experience possible, tailored for your hearing. Aesthetically, it doesn't disappoint and that's no surprise as the device's symmetric aluminum construction is penned by Andrea Ponti, the designer responsible a host of beautiful products like Casetify, Tank Aluminum Case and AG++ Metal Bumper.
Other details includes a built-in LED status lights, 3.5mm in and output jacks, flat volume dial, micro USB (for charging), built-in Bluetooth audio module, ADDAU1761 Digital Signal Processor and TPA6130 amplifier. The Aumeo Audio Enhancer can be preorder from Indiegogo from now till July 20, 2015, for $99 a pop. Keep going for the product pitch video.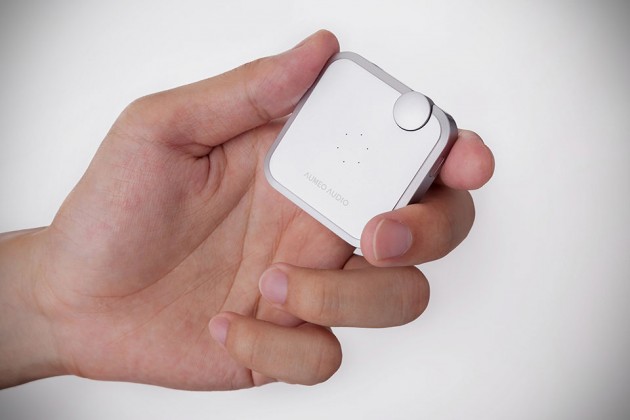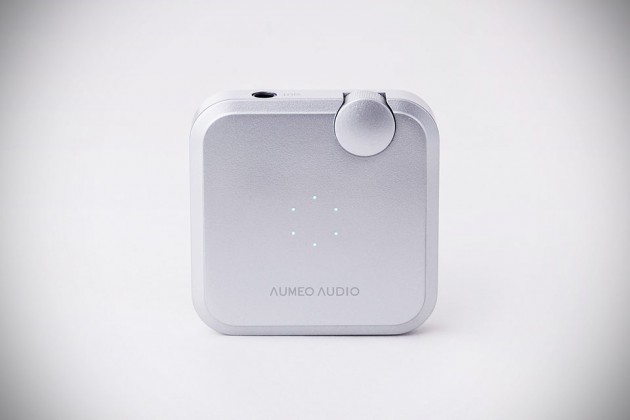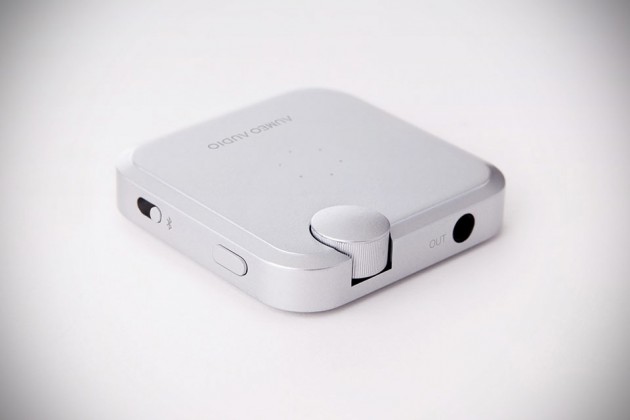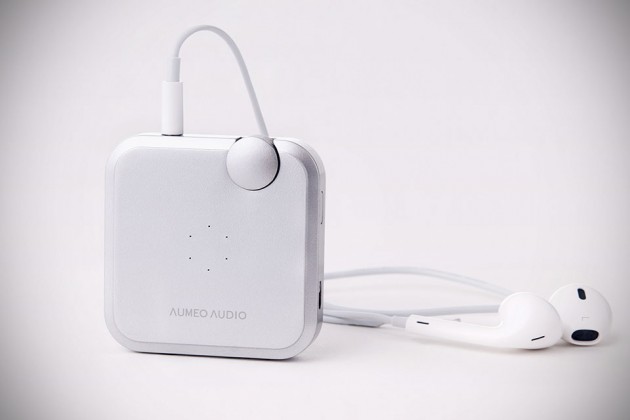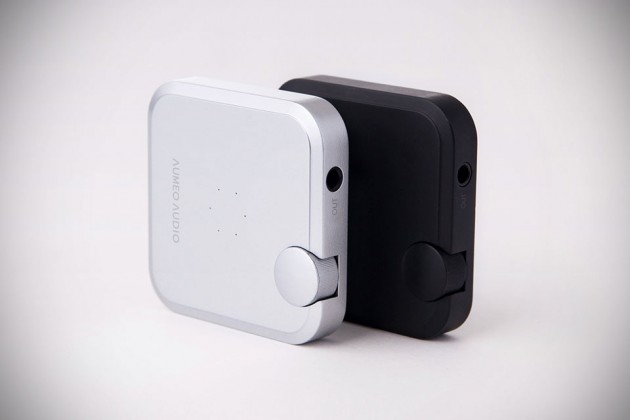 submitted via TIP US page.