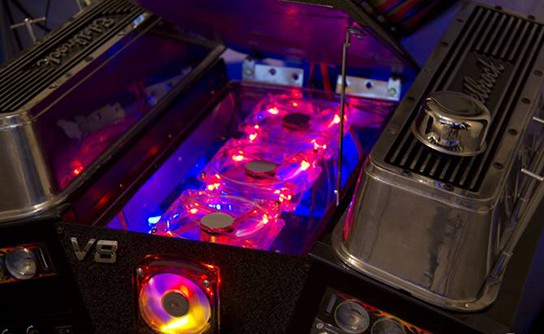 (image credit: Wayne aka v121) V8 Gaming PC | $Auction Price
PC enthusiasts has thousands of ideas to customize their gaming rig. this one is my personal favorite, though i don't use PC that much these days. this one of the kind V8 gaming rig is the work of art of New Zealanders, Wayne and his Dad. some of the features include bits of lightings, card reader, fan controllers, sound DB meters and light color changers. it even has a florescent light within the PC for working light.
this V8 gaming rig does come with manuals and CD-ROM. on the site, Wayne stated it comes with Windows 7 (32 & 64-bit). not sure if its preinstalled or come with the disc for Windows 7. other specs include Intel Core 2 Extreme X9650 CPU (3GHz), 4GB of RAM, ASUS P5N-T Deluxe Mother Board, 2 x 500 GB hard drives, 2 x NVIDIA GeForce 8800 GTS 512 MB (SLi) graphic cards and Pioneer DVD-RW drive.
according to Wayne, the machine is so huge that he would recommend a 4WD to pick this rig up. if you want to own this, you gotta be in Auckland, New Zealand or somewhere near so you can actually pick it up. but first you got be the winner of this auction which ends on December 14th @ 1041 hours – New Zealand time i presume. perfect compliment to your real V8 powered automobile. why no one pimps a Mac like this?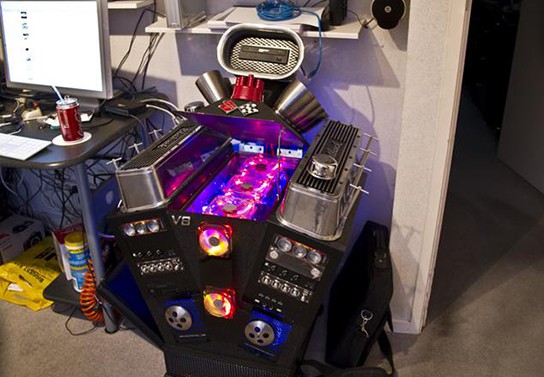 (image credit: Wayne aka v121)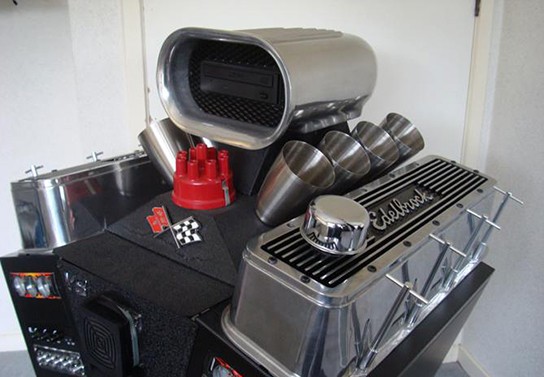 (image credit: Wayne aka v121)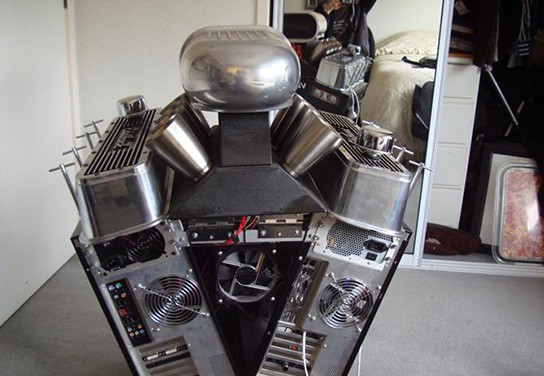 (image credit: Wayne aka v121)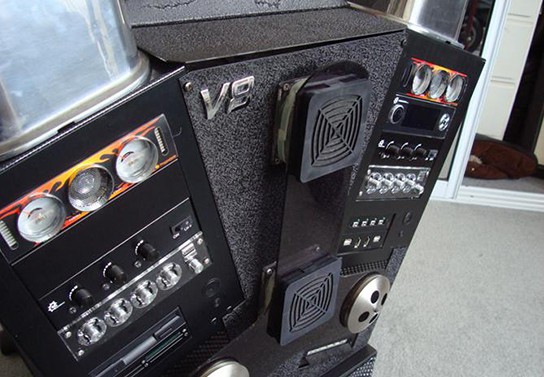 (image credit: Wayne aka v121)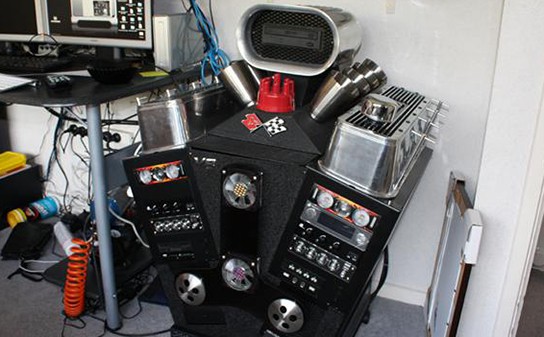 (image credit: Wayne aka v121)