These days, companies big and small can design and make drones, but if you really look at it, innovation is usually not at the top of these makers' priority. But not for commercial drone maker CyPhy, whose first consumer drone, LVL 1, literally reinvented multi rotor drone with Level-Up Technology that enables the drone to fly level as oppose to pitching forward (or backward) to do so. It is a breakthrough in drone flight technology which, since no pitching is present, allows LVL 1 camera to do away with complex and often heavy gimbal system, plus it also promote easier handling since the pilot will not experience tilting of any form. And if ever wanted to do some aerobatic, you can always disable Level-Up to execute loops and rolls.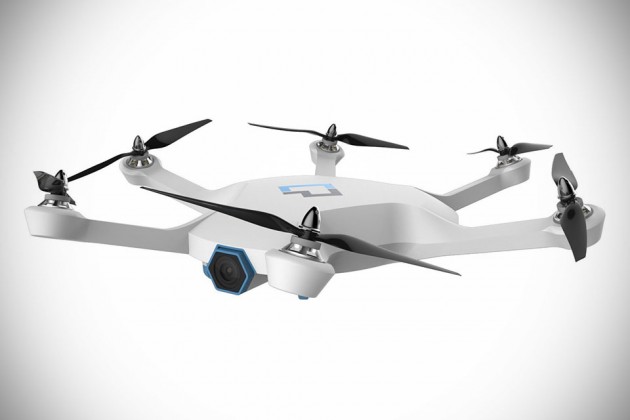 Further boosting the easy-to-fly concept, CyPhy has created an app that features Swipe-to-Fly. so you can simply swipe your finger on your smartphone to maneuver the drone. And it, of course, streams the video feed to you in real-time, so you can effectively compose your shots. After which, you can share the stills and videos on your favorite social media networking right there and then. Cyphy LVL 1 also touts an interesting feature called geo-fence, where you can pace out an area where you want the drone to stay within and you can also set the maximum and minimum height it can fly. Once set, the drone will keep within the set boundary and you will never have to worry about drone straying while you polish your aerobatic skills.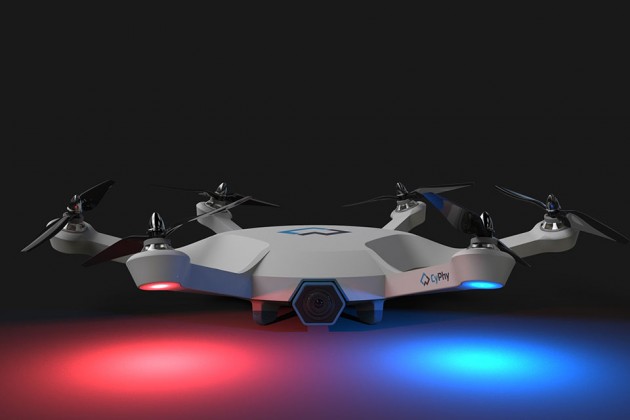 Other noteworthy mentions include 20 plus minutes of flight time per charge, rapid USB charging smart battery, integrated camera capable of 8-megapixel stills and 1080p HD videoing with up to 90o tilt, feature tracking (main camera), a secondary downward-facing camera for precise outdoor flight, onboard storage, GPS stabilized, weather and water resistant built, advanced follow and waypoint navigation behaviors, payload mount for connecting your own payload, hobby transmitter compatible for manual flight, and last but not least, it is open source, allowing advanced users to hack and modify it for their specific uses.
Interested? Then here's the good news. You can pre-order CyPhy LVL1 Drone through Kickstarter, starting at $495 with delivery in February 2016. The campaign has 19 more days to go, but you need not to worry about funding status as it is, not surprisingly, over 200 percent funded at the time of this writing. Continue reading for the product pitch video.