Drones share one major shortcoming with today's smartphones; They both suffers from battery life issues that prevents users from maximizing their potentials. For drones, typical flight time averages around 15 minutes. 35 minutes, tops, for the cream of the crop, large flying rigs. Obviously, not something you would be able to slip into your pocket, much less a small backpack for field works. But what if there is a pocket-size multicopter that can do two hours or more of flight time? Sounds like a flight of fantasy, doesn't it? Well, not really. In fact, that's exactly what CyPhy Works' Mini-drone (officially, Extreme Access Pocket Flyer) can do and on top of that, it can send you top notch HD video with no lag the entire time.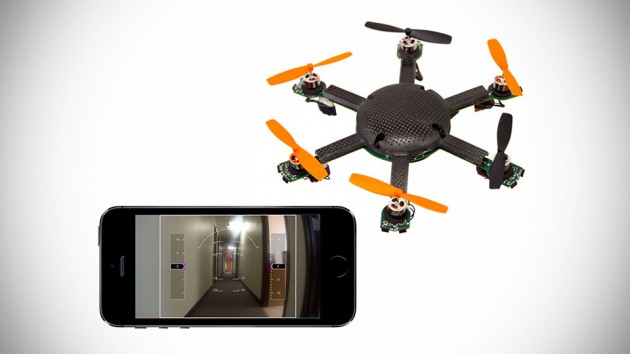 There's a catch though: between you and this tiny Unmanned Autonomous Vehicle (UAV), there is a microfilament tether that unspools as it takes flight to maintain the constant connection to communicate and draws power. The idea of tethered UAV may sound absurd and you'd be right to think so because, after all, a line is a line and thus It runs the risk of being snagged to something and limits the freedom of movement. However, the folks at CyPhy Works have thought that through. The aim here is to achieve ridiculously long flying time by providing the drone with a constant source of power, which in this case, is a base station with a rechargeable battery. In fact, this UAV could even stay aloft for days if the base station is plugged into the grid – something of a dream for drone makers. Until solar power or super capacitor becomes viable, tethering may be the only solution to combat the battery woes suffered by battery-powered UAV in the field.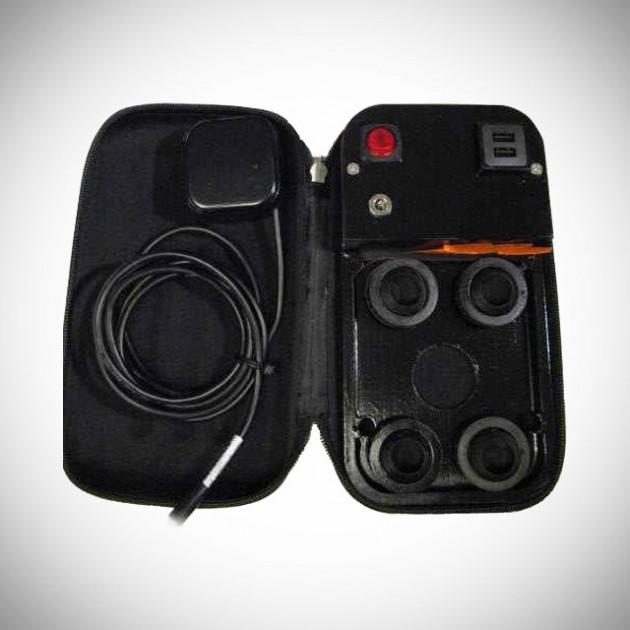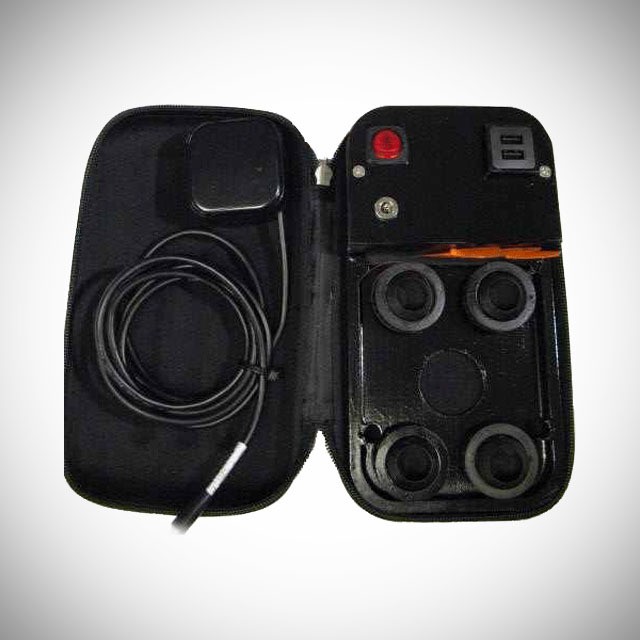 Being tethered also brings about a few other benefits, including lag-free high-quality video and there is no wireless signal that could otherwise open to hijacking by people with malicious intents. No interference is going to bother your flight and you can put as many obstacles between you and the vehicle, and you will still get absolute, precise control and high quality HD video without lag. However, the concern of the line snagging along the way is nonetheless a nagging one. To address that, the microfilament is designed to unspool from the drone instead of the base station. The 250 feet worth of wire is dispense from the UAV as it moves, thereby eliminating tension and it could go on flying even if the line did catch on something along the way.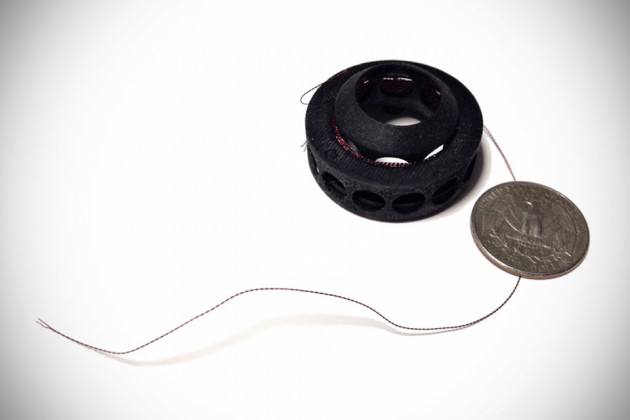 The Base Station is also a carrying case for the drone, and also contains the hot-swappable battery pack and some spare spools. After each mission, all you need is to replace the spool, recharge the base station battery or hot-swap it for a fresh one, and you are good to go again. The Tethered Mini-drone is app controlled for convenience sake, which means it can be controlled using regular smartphone or tablet. By now, you may have already notice that the CyPhy Works Tethered Mini-drone isn't a commercial UAV. It is not a 'toy' that you can acquire. Instead, It is designed with military in mind and in fact, works have begun on the production version under the a U.S. Air Force Rapid Innovation Fund contract, so that it can get to soldiers as soon as possible.
So yes, the CyPhy Works Tethered Mini-drone is a go for forces and it is also one technology that's not going to see leisure application as we can imagine no ones to clean up the microfilament after each flight. Other commercial applications, perhaps, but definitely not in the leisure segment.
A huge thanks to Kevin for sending us those awesome images!
via Robohub via IEEE Spectrum