With over 8 million copies sold, Dark Souls is certainly not lacking of fans and so when board game maker Steamforged Games decided to bring its officially licensed Dark Souls Board Game to Kickstarter, you know it is going to get attention by the waves. And it indeed did. The campaign was reportedly funded in two hours and as at the time of this writing, it has garnered over a whopping 5,000 plus backers who have helped to rolled in 448,450 quid, or about $644,647 in American dollars, in funding. And there are good reasons for the resounding success, which first and foremost, include an incredibly detailed game play mechanic that challenges the hardcore tabletop gamers while maintaining accessibility to novice players.
The game is designed to be played solo or with up to three friends, which is pretty unusual cos' most board games typically requires at least two players. However, due to its video game-like mechanic, which involves attacking and dodging (plus other conditions), a single person can challenge the game him or herself. The game play looks very intriguing and interesting enough even for a non Dark Souls fan like me and the details that go into the set, including the figures, board game interface and whatnot, are pretty mind-blowing too. In my humble opinion, the set is awesome enough to be on any Dark Souls fans' must-have list – even if they aren't into board games.
It is hard for us to detail how the game plays out, but if you are interested, you can have a look at how it is played in the embedded video after the product pitch video below. As for the price, a pledge of 80 pound sterling (around US$115) will snag you a copy, slated for April 2017 delivery.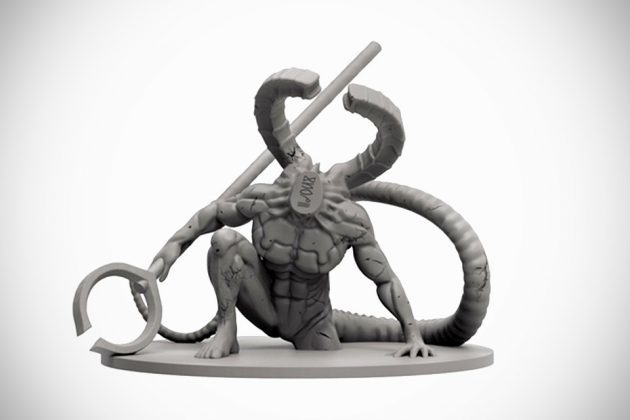 Images by Steamforged Games via Kotaku
Kickstarter via Kotaku