Folks living in peaceful and relatively natural disaster-free regions may not understand what it takes to survive the nature's wraths, but to Japan, it is a second nature when it comes to dealing with the inevitable unleashed by Mother Nature. In view of this predicament, hardware manufacturer Sugita Ace and design studio Nendo, both Japanese companies, have come together to create a new type of emergency preparedness kit called Minim+Aid Survival Kit. Minim+Aid comes in a form of a sleek tube designed to enable an individual urbanite to make his or her way to a place of refuge during natural disasters such as an earthquake.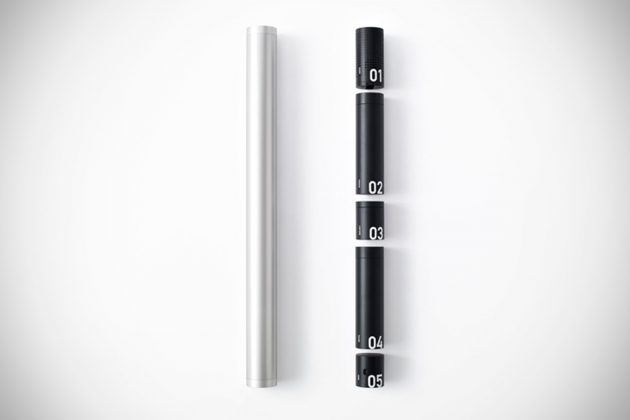 The tube, which measures no bigger than 1.97-inch (5 centimeter) in diameter and no longer umbrella in length, can be slung across the body for ease of carrying, thus freeing up the hands to deal with other tasks. The kit is divided into five cylindrical sections that goes into the sleek tube you see above. This minimal tube is waterproof and floats, thereby allowing it to serve as floatation device when stranded in a waterbody. Though it is not clear how effective a tube of this size would be ample for a grown man's mass. Uncapping the tube reveals the said cylindrical pieces and there's a whistle tuck under the cap, in case the user needs to draw attention to him or her.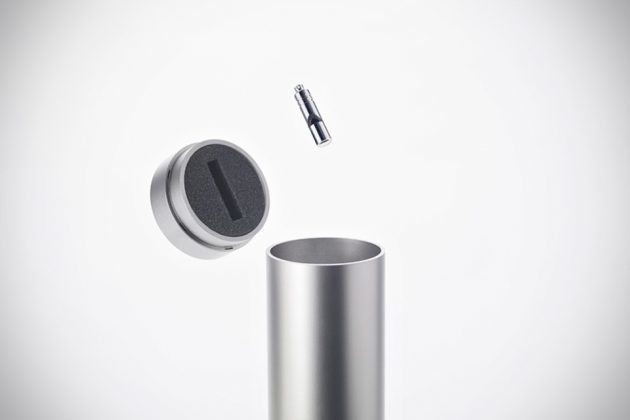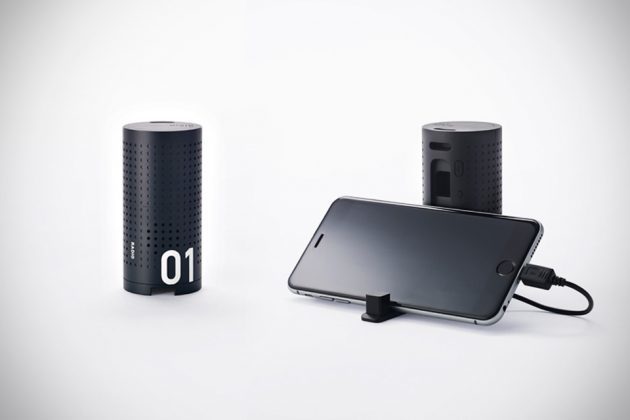 The first section on the top is a radio that is outfitted with a battery recharged via a collapsible hand crank and in addition to letting the user to tune in to the any latest updates broadcast by the authority, the onboard battery can also be use to charge the smartphone, as well as the battery-powered lantern included in the survival kit. A poncho to provide user with some form of protection against the elements can found on the second section, while the fourth is a cylinder where you will find a drinking water foil pouch. The fourth cylinder is also suited for use as a drinkware too. The bottom most container is an empty one, ready for you to pack in your desired essentials, such as a mini first aid kit and pills and tablets.
We have no idea if this is a product that you can buy or a concept. If it is latter, then Sugita Ace should seriously consider making it available. I am sure many folks would find it of great value. Continue reading to take a look at the individual items.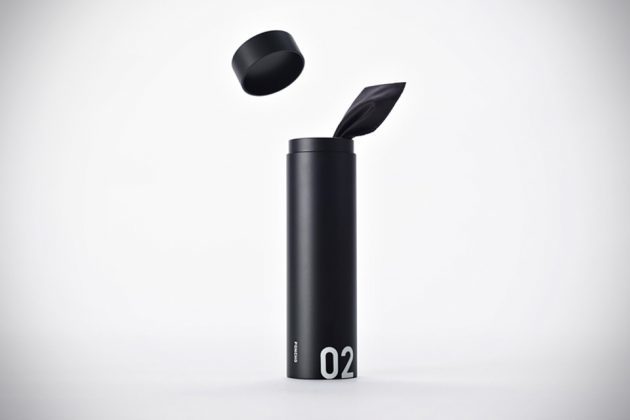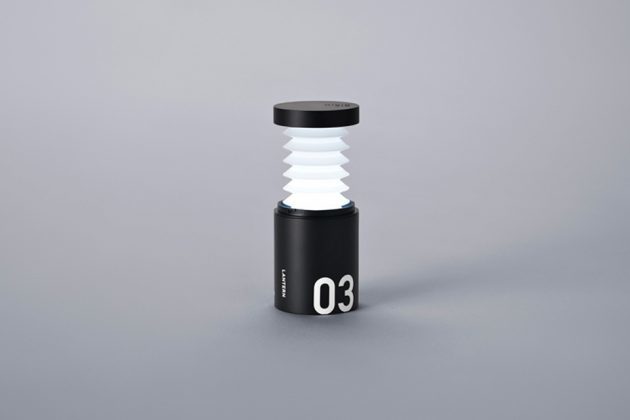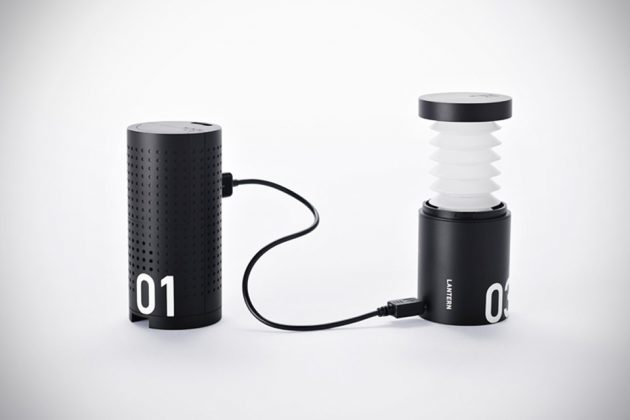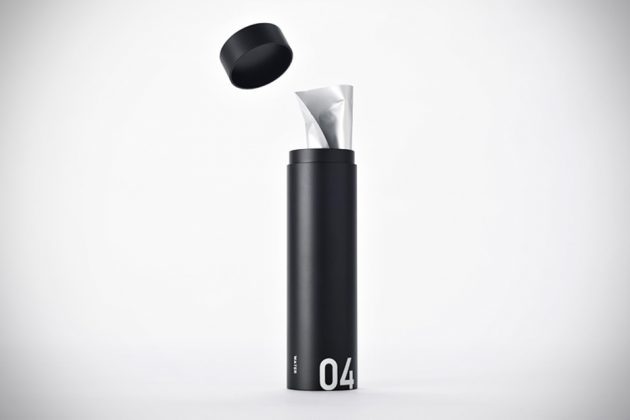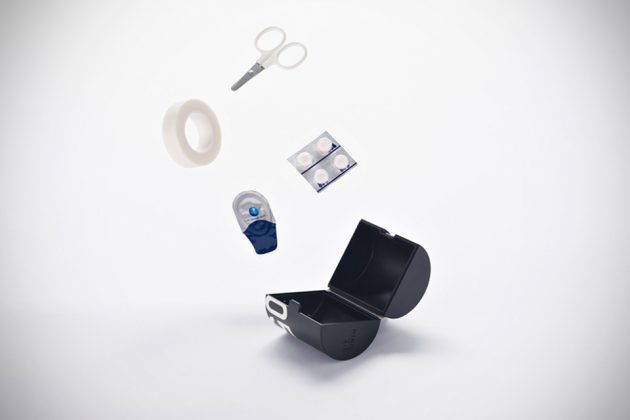 Images by Nendo via Spoon & Tamago
via Spoon & Tamago