If you are annoyed by the jiggling keys, wallet and phone while jogging, then you're doing it wrong. If you have to bring that many things when running, then you should be carrying a low-profile backpack like the Adidas Y-3 Sport Backpack. As the product name suggests, it is designed with active lifestyle in mind. The bag is super low profile (body fitted profile, Y-3 said) and fits your body like a snug fit vest would. In short, it becomes part of you, which makes it look uber futuristic-sleek while not sacrificing functionality and of course, prevent the banging of EDC from happening.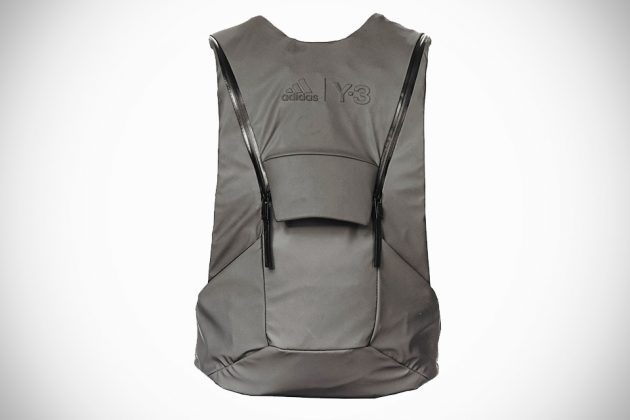 It has a ClimaCool back system to keep the heat and moisture in check, which would be necessary since the bag is hugging your back like an apparel. There's a hanging system for hydration system and the bag also boasts waterproof zips, reflective materials, adjustable webbing belt with rubberized buckle, and multiple stash pockets for EDC – including hidden pockets on the shoulder strap for quick access to whatever you stash in there, as well as mesh pockets with elastic closure.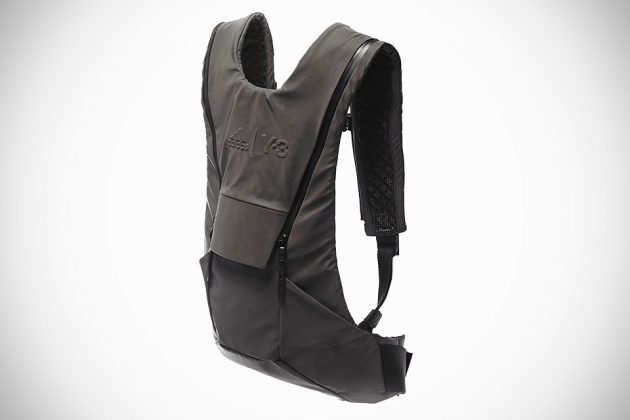 The Adidas Y-3 Sport Backpack may not be a high-tech bag, but it is suitably futuristic looking because that's what most people would envision of the future: slim, sleek bag rather than clunky ones. However, coming from Adidas's Y-3, you are expected to part with quite a bit of your hard-earned dough if you desire to own one. So exactly is 'quite a bit'? $410 is how much you are looking at. That's significantly pricer than your average backpack, but then again, this isn't your average backpack, is it?
Images via Adidas Y-3
Adidas Y-3 via Gizmodo