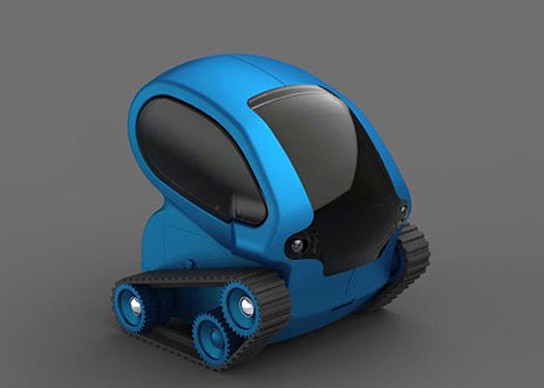 (image credit: Desk Pets) Desk Pets TankBot | US$20.00 | www.mydeskpets.com
autonomous is no longer restricted to military use. it has now come to your desktop in the form of the Desk Pets TankBot, a completely autonomous (and adorable) vehicle on rubber tracks. the TankBot uses infrared sensors to 'see' and avoid obstacles, thus allowing it to autonomously navigate around. all you have to do is not let it fall off the desk. it can also be controlled with iPhone via its accompanying free app. the TankBot has a built-in rechargeable Lithium Polymer battery which provides a good 15 minutes of play on a single 30-minute full charge. charging is via USB port with the integrated USB flip out connector on TankBot.
the Desk Pets TankBot comes in four different colors and is slated for release this June with a MSRP of $20.