if you are a hardcore PC gamer who demands raw performance and the aesthetic to match, then we think custom gaming rig maker, Digital Storm, might have what you are looking for. described as "an enthusiast level machine engineered to shatter benchmarks and blow the doors off the most demanding next-gen games," the VELOX custom performance PC blends raw performance with an aggressively designed chassis that is sure to appeal to style-conscious, hardcore gamers. with the VELOX, Digital Storm sure has a lot to shout about its cooling measures, kicking off with a chassis with tons of holes on all sides to promote air flow and dedicated intakes up front to draw cool air into the system.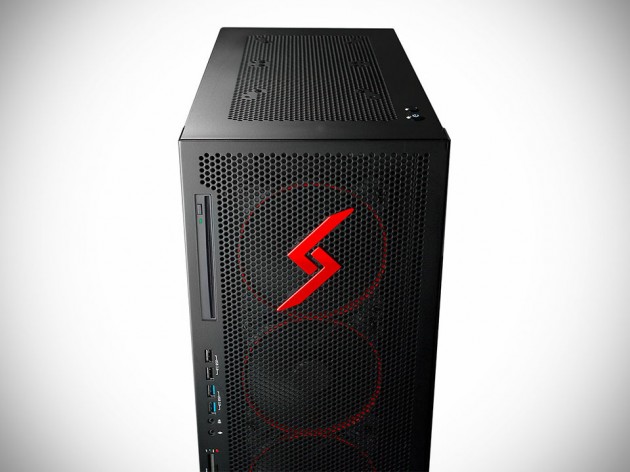 the coolest part, literally, is perhaps its Hardline H2O cooling solution, featuring bold acrylic tubing that delivers cooling liquid to the high-performance components. needless to say, the presence of the tubing also serves as a gaming rig's badge of honor. though liquid cooled, don't expect a dead quiet machine as there are fans in place to ensure the rig is ice-cool always. well, may be not freezing, but more than ample to see through the hottest gaming sessions. additionally, the rig employs the firm's proprietary Hydrolux control software, giving you complete control of the VELOX's cooling system and chassis (i.e. the fans).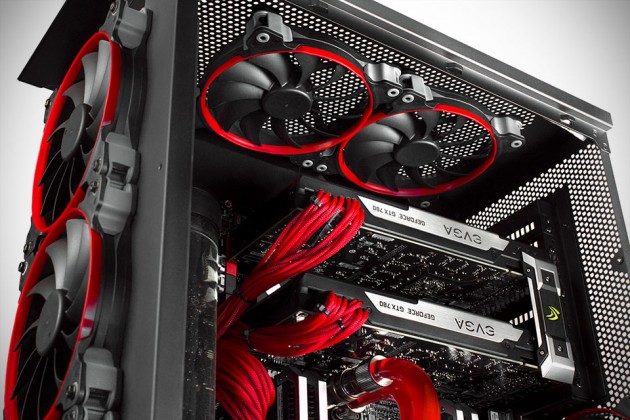 the VELOX Custom Performance PC is offered in four desktop configurations, starting with Level 1 ('Good') with Intel Core i5-4690K processor, 8GB RAM and NVIDIA GTX 770 2GB GPU to Level 4 ('Ultimate'), which you will find an Intel Core i7-4930K processor, 16GB RAM and NVIDIA GTX TITAN Black graphics with a whopping 6GB VRAM. as before, each level is further customizable with a slew of options (not exaggerating here, seriously) ranging from exotic paint finishes on the chassis to processor to storage solution and more. the only downside is, the rig will cost pretty penny with prices starting at $2,018 and mind you, the base prices of each level are yet to include the peripherals required (if you don't already have them) such as monitor and input devices.