Aerial imaging drones are in abundance. Today, you can easily find one that matches your budget, from cheap 50 bucks amateur flying rig with subpar camera to massive six or eight rotors heavy lifter with high-grade gimbal that cost tens of thousands of dollars, but somewhere in between the two spectrums is where you will find DJI, a Shenzhen-based tech company that has been offering relatively affordable pro-level imaging drones even hobbyists can afford. Their latest addition, Inspire 1, sees the company edging towards the professional-grade aerial imaging even more, but still at a relatively affordable price point.
While $2,988 may not be exactly affordable in most hobbyists' eyes, it is 'cheap' by professional standards, considering that this flying cameraman is packed with drool worthy features, including a 3-axis gimbal stabilized 4K camera, HD wireless video transmission, full remote camera control, app-controlled manual camera settings, GPS-free indoor stabilization, and an easy-to-use professional flight control system. As before, Inspire 1 comes ready-to-fly (RTF), but you will need to supply your own mobile device for live HD view. The onboard camera is removable to facilitate future upgrade when available and is capable of 4K videoing at 25fps, or 1080p at up to 60fps, or HD quality, also at a maximum of 60fps.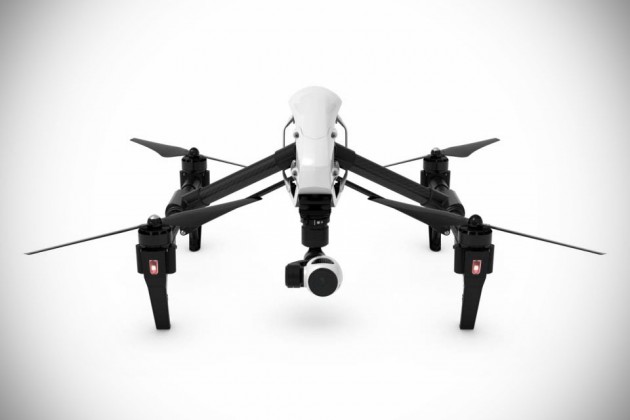 Imaging prowess aside, the vehicle itself takes on an entirely new approach to drone design. Instead of the usual 'X' structure which many of today's drones uses, it sports an articulated 'H' frame hinged to the compact, sleek chassis and doubles as the aircraft's landing gear. The latter can be moved out of the camera's field of view by raising it at a touch of the button on the controller, leaving the camera with full 360-degree view. The camera is, of course, movable which you can control via the companion app or through an optional second remote dedicated to camera control. The main control itself allows for easy imaging with buttons specific for videoing and still shooting. There is also a gimbal control dial that lets you tune in the gimbal on the fly and a mobile device holder built into controller to cradle your smartphone or tablet.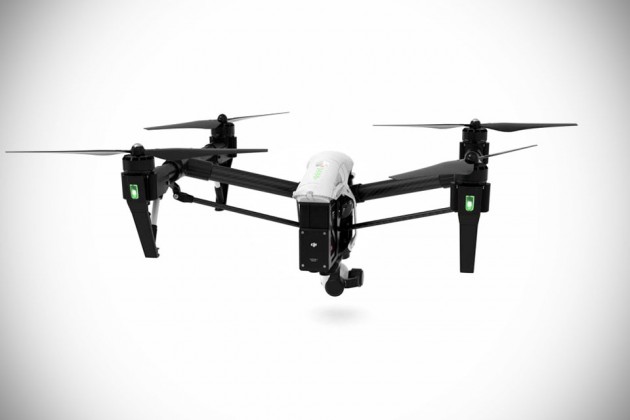 The drone is juiced by a 4500 mAh Lithium Polymer battery pack which provides up to 18 minutes of flight and during this time, you can take it up to 4,500 m high, fly out as far as one kilometer and zip through the sky at up to 22 m/s (49 mph or 79 km/h). All these features and qualities comes in a package roughly the price of a size 60 or larger gas-powered helicopter, which makes it considerably affordable. Of course, that affordability is taking into account that you will be rolling money back to cover the investment and hence, Inspire 1 may not be so much for hobbyists or anyone who has no business flying a camera-equipped vehicle, however, if have the pockets, nobody's going to stop you from dropping the sum for one. Continue reading for a few more look, plus a video with Philip Boom, Director of Photography, touching on the features of Inspire 1.