In a world where most game developers are turning out video games that are as graphically realistic as possible, Doodle Derby goes the opposite way. Doodle Derby, as the video game title suggests, is a derby racing game presented in doodle style graphics, which is wacky in its own right.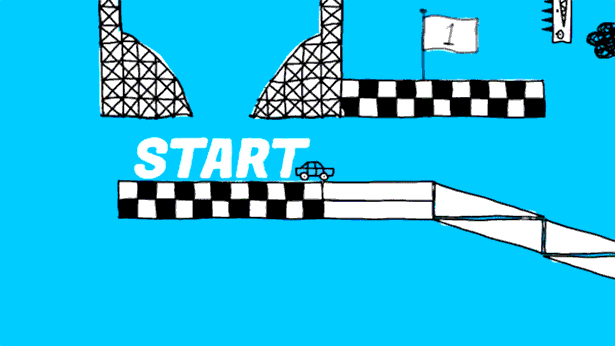 Developed by Studio Erikson and published Headup, this wacky derby-themed video game is a racing platforms for 1-4 players that boasts "devilish physics". We told you Doodle Derby is a wacky game and so, "devilish physics" shouldn't come as a surprise.
And by "devilish physics", anything is possible in what is described as "the least realistic car game ever." It is a side-scroller style game that requires you to build the track before trying to reach the goal of the level.
"The game offers a single player campaign of ludicrous puzzle challenges next to some friendship-testing multiplayer modes, including the explosive tank mode. In multiplayer you must make a plan and wreck everyone else. Until someone has made it to the finish, the players are looping in a cycle of creation and destruction. Outsmart your opponents by building sneaky paths or outdo the others in cruel fashion. The most devious mind wins."
Sounds like a shit of wacky fun. If you are keen, it is available now on Steam at a discounted price of US$2.69 (U.P. US$5.99). Don't have a PC? No worries, it will arrive to Nintendo Switch on September.
If anyone's interested, you can secure a copy now on Nintendo eShop Europe (£5.27) as well as Nintendo eShop North America (US$6.39).
Images: Headup Games.