If you think a Ducati like the naked Monster 1200 S a little too plain for your liking? Well, then you really have check out this one-off custom Monster 1200 S rolled out by Madrid-based bike customizer, XTR Pepo. Named after the much revered 50s Siluro, this modern day iteration of the Siluro is pretty much jaw-dropping looker in our books. While it may not set speed and endurance records like the namesake it has taken on, it is an undeniably cool bike. For this project, XTR Pepo took a 2015 Ducati Monster 1200 S and made it even more naked then it already have – pulling over the covers off the engine and radiator and leaving their internals complete exposed. This rather odd but unique touch may not go down well with every bike lovers and it certainly makes no practical sense (like exposing parts to debris), but it does look kind of cool.
Next, XTR Pepo put the Monster through a weighing shedding regime, shedding unnecessary weight and replacing stock components like swingarm cover, rear mudguard, and more with carbon fiber Ducati OEM or Ducati Performance parts. In all, XTR Pepo managed to trim 88 lbs (40 kg) off the original form. All told, the bike received a host of mods to achieved what you have see here.
These modifications include repositioned lithium polymer battery, sandblasted and polished swingarm, CNC machined water pump protector and sprocket cover, Tsubaki gold chain, Panigale race footrests, handmade footrest supports, custom rear subframe, RAD 02 EVO solo seat with integrated XTR rear LED light, XTR front ellipsoidal light, LED blinkers, upholstered solo seat, Supermario two-in-one exhaust system with modified Multistrada 1200 Termignoni silencer, and Ohlins front fork and rear shock. No performance figures were offered, but I guess we are fine by that because its look is enough to blow us away.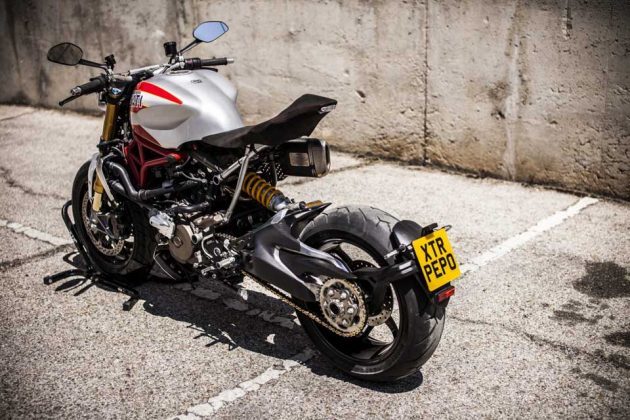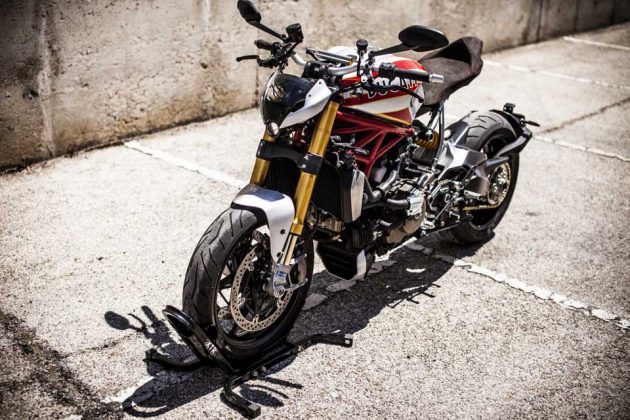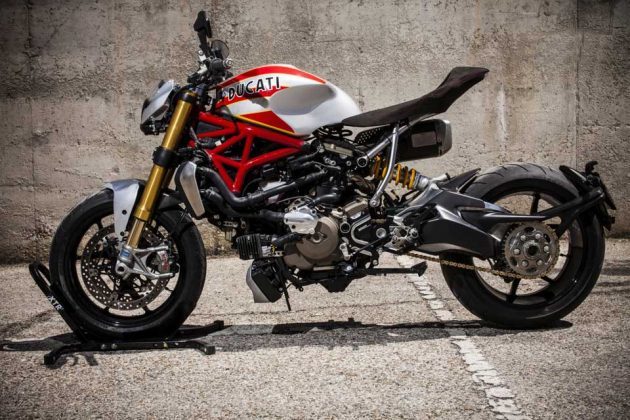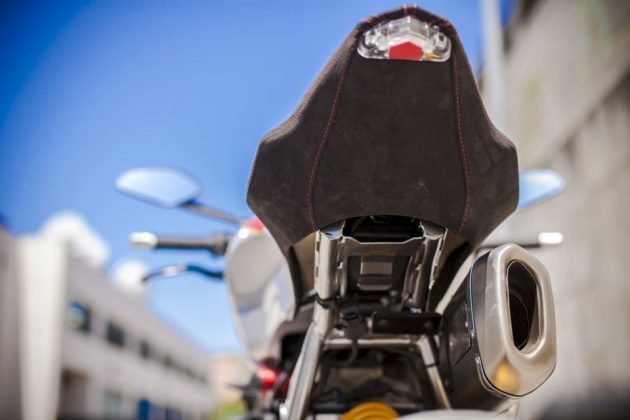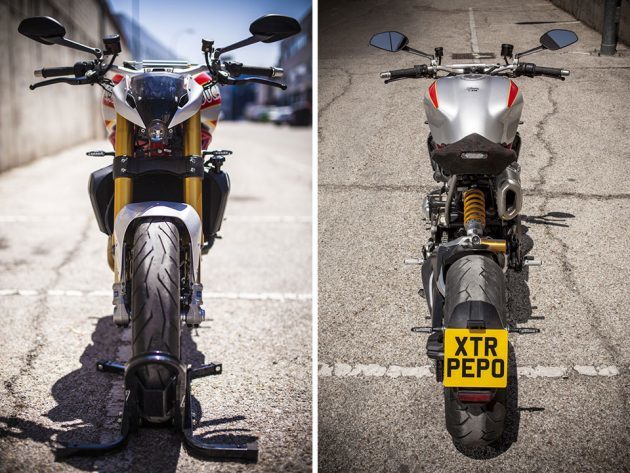 Images by Cesar Godoy for XTE Pepo.
via Motoroids