Star Trek Starship Enterprise maybe a fictional spaceship but it was product of creative imagination of movie makers and a mark of mankind's desire for deep space exploration, which makes the original starship Enterprise model worthy of a place in the Smithsonian's National Air and Space Museum. And museum it did head to in 1974 when it was donated to by Paramount Pictures to SNASM. The 11-foot, 200 lbs blow-molded plastic and wood model was displayed in several locations in the museum until 2014, when it was removed for a lengthy and painstaking two-year restoration. Though it is worthy to note that the model was "treated" three times, in 1974, 1984 and 1991, while in museum's possession, but this was by far, the most extensive one.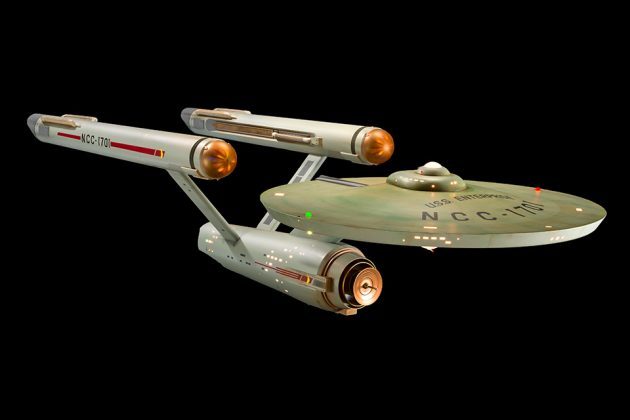 Fast forward to 2016, the restoration is finally completed and the newly, rejuvenated model is part of the exhibits in Boeing Milestones of Flight Hall. The restoration process not only spruced up the look, but the model was also reinforced and its internal lighting replaced with modern LEDs. Speaking of lights, the restored Star Trek Starship Enterprise, which is displayed in a new, state-of-the-art, climate-controlled case at the south lobby of Boeing Milestones of Flight Hall since June 28, will light up at 11am, 1pm and 3pm local time each day. So, if you want to see it in all its lighted up glory, do take note of the timings. In addition, an interactive touchscreen is in place to let visitors to "learn more about the model, Star Trek, and the Museum's long interest in imagined spaceflight."
Ah oh, Trekkies and spaceship enthusiasts alike will be delighted that this beautiful model won't be warping to anywhere anytime soon cos' it is destined as a permanent display in Boeing Milestones of Flight Hall. You can learn more about the restoration in the videos below.
All images courtesy of SNASM.