Osaka-based Japanese electronics company Elecom are best known for turning out computer peripherals and gadget accessories. But today, they wanted a piece of action in the high-resolution personal listening devices too, starting with the Elecom EHP-CH1000 and EHP-CH2000 Series In-Ear Headphones. Not that Elecom has never produces any earphones before; they have been doing that, but the Elecom EHP-CH1000 and EHP-CH2000 Series are several steps up the usual offerings and certainly one that we didn't expect from a "general electronics maker". If you know what I mean. The audio earbuds, available in two models with a total of four versions (basically, with or without inline remote and integrated microphone), promised to deliver high resolution audio with "three times more details than CD audio."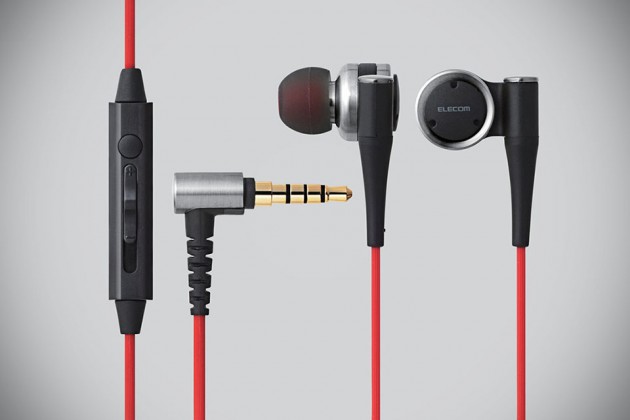 Differentiating the two models is mainly the drivers, in which the CH2000 is stuffed with 12.5mm drivers and the CH1000 fitted with 9.8mm drivers. Elecom chose to go with a brass housing and adopt a "Magnetic Turbo Axial Port" layout that is said to afford the earbuds a smooth low to high response. Unfortunately, that is as far as we can understand from the official PR text as Japanese is definitely not our spoken languages, much less in written form. However, we do know that each pair will come with three sizes of silicone ear buds, plus a cord winder and a pouch to store the in-ear earphones when not in use.
The Elecom EHP-CH1000 and EHP-CH2000 Series In-Ear Headphones is expected to hit the stores in November, but prices are yet to be announced. If you understand Japanese, you may want to hit up its official press release page to learn more. And oh. You can forget about online translators. They are a mess when it comes to translating passages.