Can a 1990 Jeep Wrangler be transformed into something even more radical despite its age? Of course it can and the WD-40 Specialist Extreme Machine you see here is one such inspiring example. WD-40 Company teams up with automotive show producer PowerNation to turn a 1990 Jeep Wrangler YJ (pictured below) into a lean, mean off-roader now aptly referred to as WD-40 Specialist Extreme Machine. The LS engine-powered ride is build on a tube chassis and features an aluminum body finished in custom paint job, coilovers suspension setup all-round (looks some really long travel stuff), and rides on tall 42-inches knobby tires which appears to be wrapping around some sweet chrome billet wheels. It also appears to sport a bar of LED (we might be wrong) and it is naturally fitted with the obligatory roll cage.
Information is scant at this point, but one thing for sure is, you won't be able to buy this off any dealers. However, it will be available for you to ogle over if you head down to this year's SEMA Show. Expect to see this vehicle occupying the featured vehicle spot NL04 in the hallway outside of the North Hall. A special two episodes of "Xtreme Off-Road" which follows the build process of the WD-40 Specialist Extreme Machine will be aired in January 2015 and there will be a sweepstakes running between January 2 and May 31, 2015 where one lucky winner will get to drive away the WD-40 Specialist Extreme Machine. Scroll down for the "before-look" of the WD-40 Specialist Extreme Machine.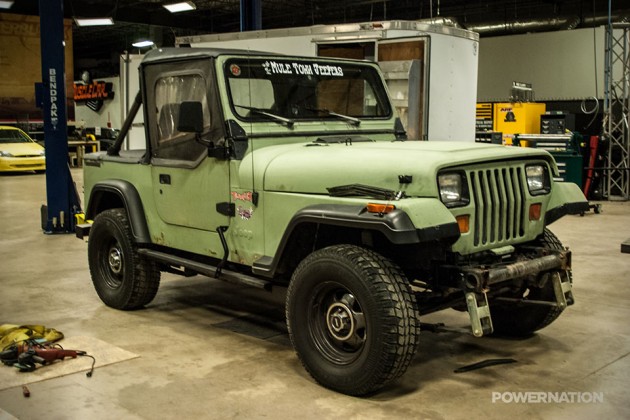 A huge thanks to Melissa for sending us this hat tip.