so you are comfortable with pen and paper? but how nice if you could translate what you have written with a regular pen into digital form and have say, your appointments jotted in your planner and be reminded of them digitally via your mobile device? though it involves your good'ol writing materials, but it sure sounds like sci-fi or even magical. let us assure you that it is in fact happening now, if you are using the Evernote Planner by Moleskine. refer to as augmented notebook, the Evernote Planner by Moleskine bears the familiar Moleskine design and features a date page on the left and a notes page on the opposite page.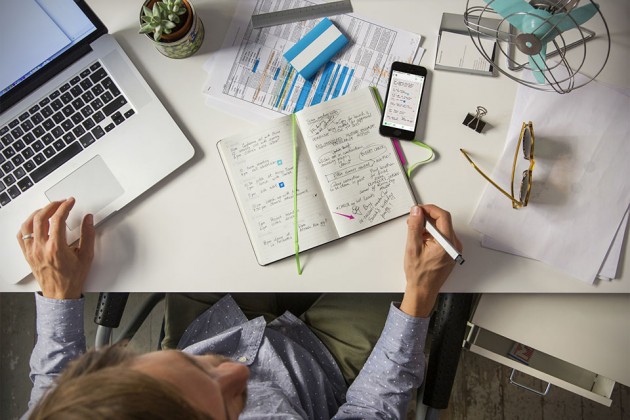 but that's not all, incorporated into these pages are markings that let you set an Evernote reminder simply by checking an alarm clock on the page. you can even add "smart stickers" to tag your ideas as you see fit. sticking them onto the page and assigning them a category makes notes easily searchable within Evernote. sounds like magic, isn't it? well, almost except that there is a catch; you have to photograph each page in order to digitize it. hey, don't seriously expect special paper to magically transmit your writings or markings into digital form, do you? but for now, this is the best bet, or we should say, that gives you the best of both analog and digital world. don't you think?
there is one more trick for the Planner here; when both pages are captured one after another, the notes jotted on the notes page can be associated with the date within Evernote too. Evernote Planner is not the only one with this smart feature; Moleskine has also released a slew of other Evernote collaboration including a smart notebook, business notebook with smart stickers, journals with smart stickers, and sketchbook with smart stickers. basically, Evernote-edition Moleskines have you covered. prices for the Evernote-edition Moleskines start at $11.95.