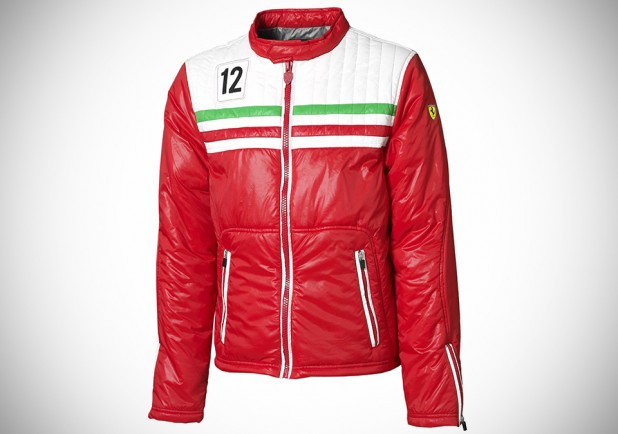 Ferrari Shield Vintage Jacket | US$244.00 | store.ferrari.com
if you are person who prefer to let your dressing do the talking, then a jacket like this Ferrari Shield Vintage Jacket should tells those around two things: you have style and you probably drive a prancing horse ride, and even if you don't, you still look stylish. as simple as that. inspired by the Cavallino Rampante racing cars used in the Formula 1 races in the 1970s, this jacket features a padded construction in lightweight nylon, a mandarin-style collar, a vertical quilting on front in white with three stripes,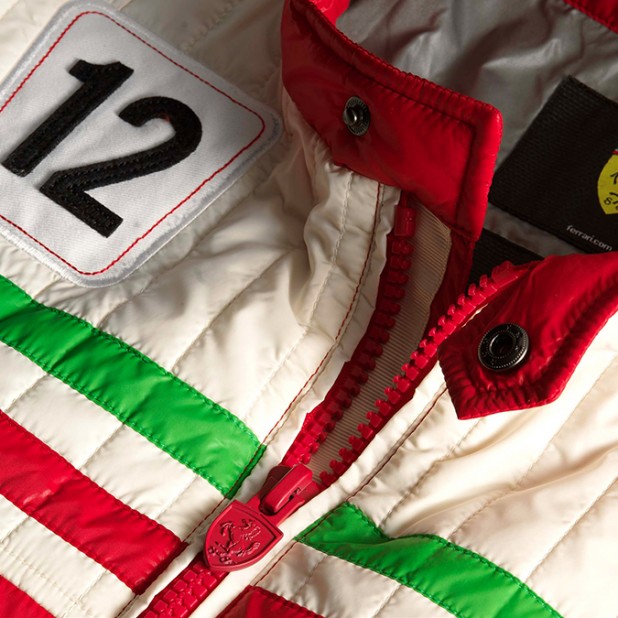 representing the Italian flag, two side zipper pockets cuffs with zippers, and a central zip with pipping, topped with a Ferrari Shield shaped zip-pull. other adornments include a race inspired number patch '12' on the right front section, and a subtle Ferrari Shield patch on left sleeve. though we must say the shield on the sleeve is a little too small for our liking but then again, with a chromatic scheme as such, you don't need a prancing horse shield to tell anyone that this is a Ferrari merchandize. the Ferrari Shield Vintage Jacket can be yours for $244.