Good news, road warriors. If you rely heavily on laptop on the road, you might what to check out Flio Portable Wooden Laptop Stand. The product name is pretty much self-explanatory, but in case you haven't get it, it is basically a slim, collapsible wooden laptop stand with ergonomic viewing height and offers a comfortable typing angle wherever you might be. The stand is made up three separate parts and when not use, it collapse down to just 8mm thin and can be easily slip into your laptop bag or sleeve – which, in our humble opinion, is the single most important thing when comes to portability and also the main reason why portable laptop stand isn't a common thing today. The individual parts are held together by powerful magnets in collapse form so they don't scatter all over when in the bag or when you're pulling it out.
The stand is, in a way, like a 3D puzzle and is both elegant and functional, allowing you to elevate your laptop for a more natural typing posture even when you are on a Greyhound or in a cafe, and as a bonus, it is designed to encourage airflow, thus keeping your laptop cool. Best of all, these features are offered in a sustainable way; the stand, with the exception of the tiny magnets, is completely crafted out of wood harvested from FSC or PEFC compliant plantations. The base version of the Flio is of high-quality hardwood, but if want something fancier, there is also options to go with eucalyptus hardboard, oil tempered hardwood, natural beech wood, and our favorite, bamboo, which is generally viewed as more sustainable source of wood. Well, regarding the latter, some may beg to differ, but we are not here to argue about that.
Anyway, if you want one, you can show your support by backing up Flio on Kickstarter where for 20 Euros or more, you will be able to secure yourself one for January 2015 shipment – if the campaign hits or surpasses its set funding goal of €19,000.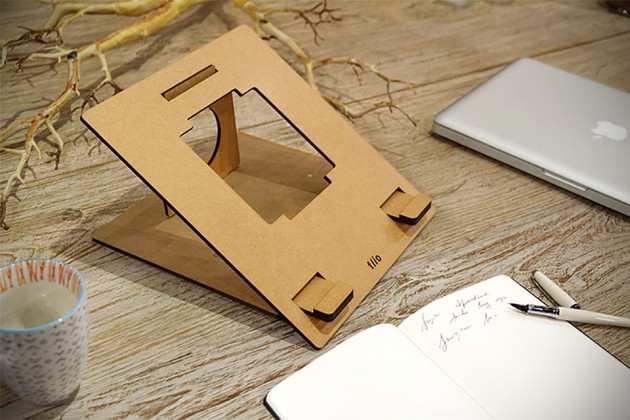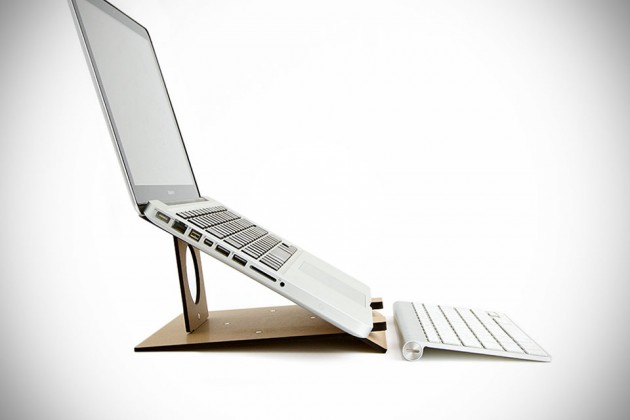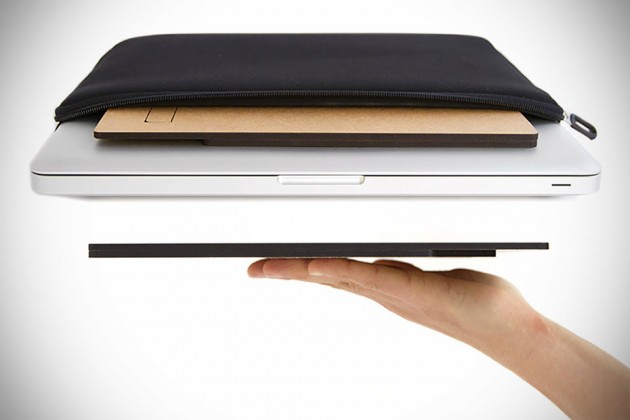 submitted via TIP US page.