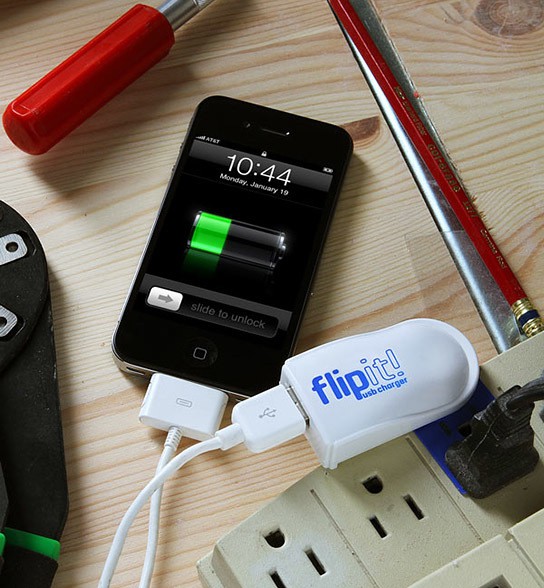 (credit: via ThinkGeek) FlipIt! USB Stealth Charger | US$13.99 | www.thinkgeek.com
there are many must have things for those just-in-case situation and here's one to add to the list: the FlipIt! USB Stealth Charger. well, it isn't exactly stealth cos' you still can see it but what it is doing next to a power outlet is anybody's guess – except you. oh, yes, it is a charger with a swing-out rotating power tab that you can insert in between the outlet and the power plug. basically, this little guy leeches on the power outlet that's in use – you can say it is an urban jungle leech but for your benefit. it will draw up to 1000 mA of juice to power or charge any devices that's powered by USB.
perfect for situation when all the existing power outlets are all used up. the only thing left to do is to make sure whatever you are going to temporary unplug to insert it does not cause any distress or grave danger to anyone or anything. available from ThinkGeek for a modest $13.99, and the best part? it is still in stock.