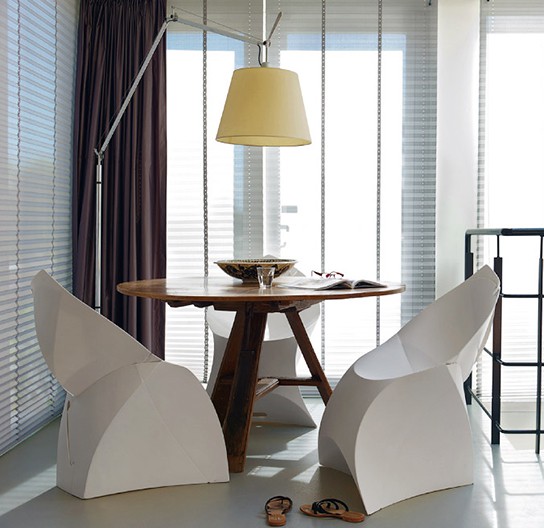 (credit: Flux Chairs) Flux Chair | €129.00 | www.fluxchairs.com
if you belong to the group that find the need to sit down whenever you go, then this could be the perfect chair for you. dubbed the Flux Chair, it started as a flat pack, compact plastic and like an origami, it unfolds into a beautiful, sturdy designer chair. don't believe? check out the video after break to witness for yourself.
[ad#Google Adsense-text-468×60]
the Flux Chair can be easily assembled and dissembled in a jiffy. store a bunch of these at home without taking much space and you can deploy them whenever you need or bring it outdoor for BBQ, bird watching or whatever as the plastic construction is perfectly at home both outdoor and indoor.
the Flux Chair comes in a host of colors, including Pure White, Pebble Grey, Anthracite Grey, Jet Black, Classic Red, Bright Orange, Lemon Lime and Ice Blue. as usual, sweet thing don't come cheap. the Flux Chair cost €129 (about US$187) a pop and is available on Flux Chair web shop and Firebox.
Flux chair from flux on Vimeo.