If you haven't already commit yourself to a VR headset, then we could say you're probably in luck cos', to our surprise, there is an even cheaper option by the name of Fulldrive VR Headset. Founded by UC Berkeley graduates Ed Ow and Giovanno Yosen Utomo, Fulldrive employs a talented pool of product designers and engineers from Tesla and Google X and even has Guitar Hero founder, Charles Huang, as their mentor. The company first come into the scene last year and is almost ready to push out Fulldrive VR Headset that is certain to make many competitors pretty mad. Why? They are offering their smartphone-powered VR headset at an introductory price of $29. Twenty-nine bucks. Man, and we thought 100 bucks was cheap.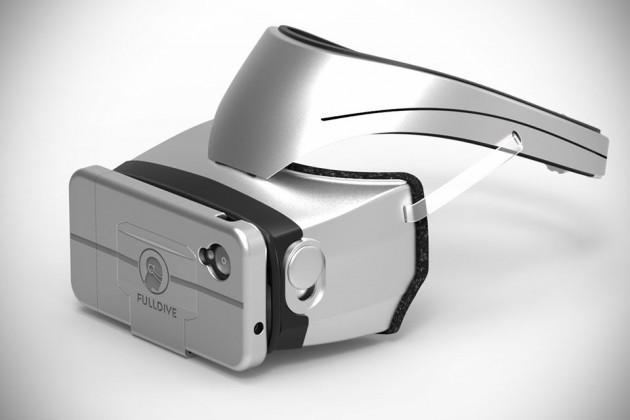 Though, tech specs are, admittedly, scarce at this point. However, what it does is pretty much standard like the ability to watch 3D Youtube videos and VR contents. The device has its own companion app, available for both iOS and Android, to achieve the immersive VR experience. Adjustability comes standard and it also touts interchangeable lenses, though specifics are not offered. Control is via two side buttons and a separate controller called Wand, which we decline to comment on the shape – lets just say it looks like, well, a wand. Since it is a VR headset, we are going to assume motion control comes as standard too.
All told, the rig weighs in about 628g or about 1.39 lbs and features low odor neoprene edge seal polyurethane foam (plus the earlier mentioned adjustability) for comfort fit. The device is open for pre-order now and is available for popular smartphones from Apple, Google, HTC, Samsung and OnePlus. Orders is expected to be fulfilled in December 2015.