there are smartwatches that claims to do what fitness watches can, and then there are fitness watches like the Garmin Forerunner 920XT Multisport GPS Watch that aims to take back fitness tracking with detailed tracking and give you some basic smartwatch functionality too, so you don't have to wear two wrist-worn gadgets (that will be stupid) and also won't put your possibly frail smartwatch at risk while you doing rigorous exercises. it has large, high-resolution color display that makes viewing the stats easy, which you're going to need because this multisport watch will churn out detailed metrics for your swimming, biking and running, and it can be paired to your smartphone to display notifications of incoming texts, emails, calls, reminders et cetera, you know, basically, it has your need for smartwatch functionality covered.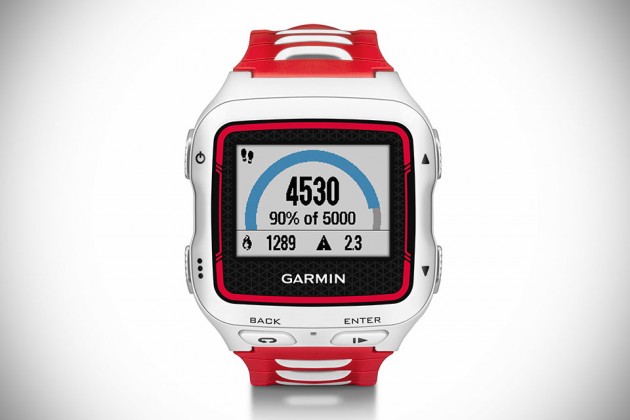 it may not be the wearable tech to buy if you are in the market for smartwatch, but it is the gadget you would buy if you are an avid sports person that so happen needs a smartwatch. lets just say that this is a sportsman/woman's smartwatch, shall we? and oh, it also tracks your sleep too. so it is kind of a health band too. when running, it offers data like cadence, vertical oscillation and ground contact time. use it when cycling, it offers advanced features like built-in altimeter for precise ascent, descent and gradient data and is compatible with sensors such as speed, cadence, heart rate and power meter, to provide more data if you need them. when swimming, it can log your distance covered, pace, stroke type (yes, even stroke type), stroke count and SWOLF score. and if you're the sort who run long and far into nowhere i.e. you're an ultra runner, there is an UltraTrac mode that will extend the watch's 24 hours GPS mode battery to up to 40 hours.
the Garmin Forerunner 920XT Multisport GPS Watch comes in a choice of black/blue or red/white and is available for your taking for $449.99, or $499.99 if you want the heart rate monitor bundle. click past the jump for a product intro video.