lets be honest with ourselves: we have our own set of skeleton in the closet, but these days some's skeleton exists in digital form, which needless to say, is at risk of being hacked and leaked. physical data can be shredded and burned, but when it comes digital data, there is always encryption like 256-bit AES and the likes to ward off evil-doers or sometimes, erhm, government agencies, but for the super paranoid, there is the SecureDrives Self-destructing Solid State Drive aka Autothysis128t that, as the name implies, self-destruct when the situation calls for it. on the basic level, it has 256-bit AES CBC hardware level encryption and computer independent 2-factor authentication via a separate token, just like what banks do.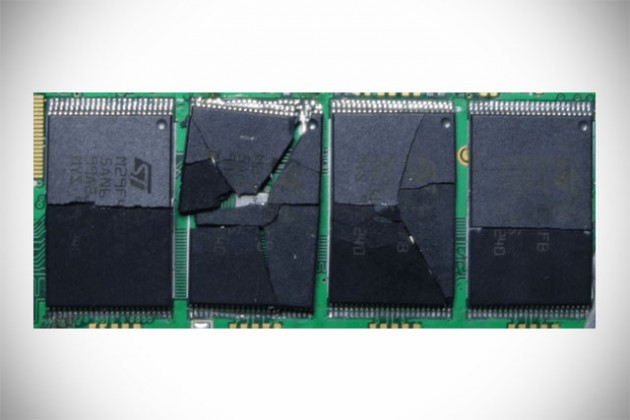 but that's merely the entrée, the main course is the self-destruction capability that you only know exists in movies like Mission Impossible. this 2.5″ drive connects to your computer via the SATAII interface, or if you prefer, externally through micro USB 3.0 port, and this drive has built-in GSM that allows a simple text to remotely fragmenting of the NAND Flash storage, along with the security controller, embedded in the drive so that it is virtually impossible to recover with any data recovery means. apart from texting, there is also a "tap-to-destroy" function on the Token for remote destruction and the drive will also initiate the self-destruct at low battery level, just in case someone's try to funny and pulls the plug.
the self-destruct sequence can also triggered if someone attempts to block the GSM signal, tamper with the case, remove the drive from the computer, or tries to enter the PIN code repeatedly without success. all in the name of keeping your highly-sensitive data, whatever that maybe, safe from hacker, but that such high-tech, movies-like protection does come with a hefty price tag. each of these Autothysis128t drive will runs you back at £1,027 or about US$1,669, based on the current going rate. you must be totally obsessed with your digital data to be dropping that kind of money for a 128GB SSD. and did we mention that the price is inclusive of one-year GSM subscription, after which, it will cost £29 (US$47) a year?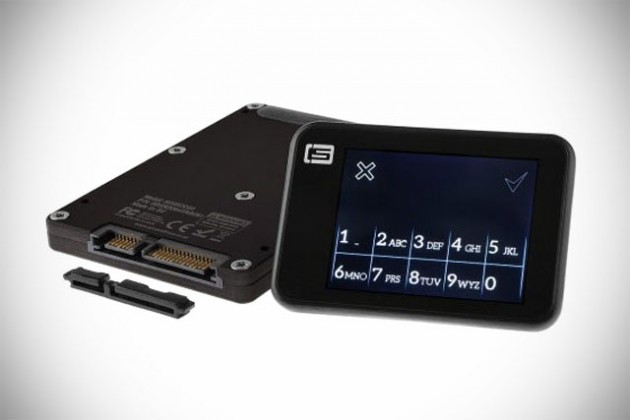 SecureDrives via Engadget