In the years after JOBY's GorillaPod made wave in the gadget accessories market, comes a new kid on the block which we think might just do the same and the product of interest that will do so is Gekkopod. Gekkopod is a flexible mount designed for a variety of small gadgets that can be mount virtually everywhere – even on tree branches and fences. The concept runs along the line of GorillaPod, except that Gekkopod is inspired by gecko. Instead balls joint together that often trigger goosebumps in some folks (namely, me), Gekkopod is made of iron-based spring that will stay in place when bent, wrapped in food-grade silicon (note: it cannot be eaten), thus affording it the flexibility to be adapted to almost any scenario imaginable.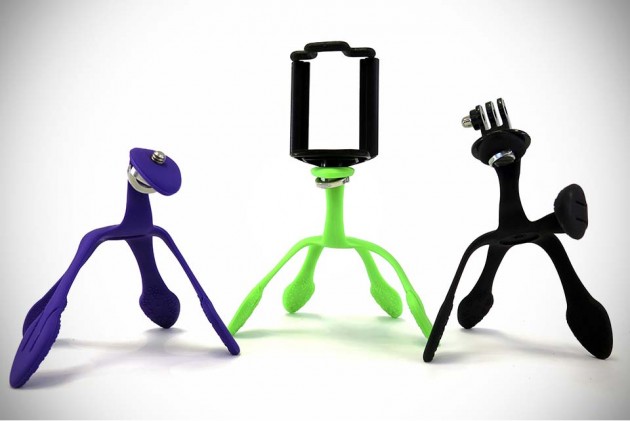 It has integrated 'claws' that keep your smartphone in place when used as a stand, while non-slip dots on this little guy's 'hands' keep it from slipping away. Each Gekkopod comes with an adaptable mount to fit any smartphone, or a GoPro mount if you so chose, plus a standard screw that will fit any cameras. It works as stand for your phone and also serves as a tripod for your phone and other small imaging devices. The most brilliant part about Gekkopod? It can turn any pole or stick, tree branches included, into a selfie stick. This means the next time you head out, you never have to bring the cumbersome stick with you. Just pick up anything that's available to you and you pretty much got yourself an instant selfie stick. Another first world problem solved.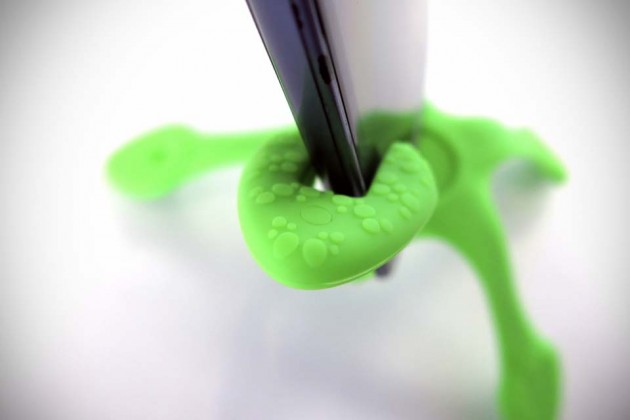 If you think Gekkopod Flexible Mount is brilliant, well, you are not the only one. At least 800 others thought so, if not they wouldn't have backed Gekkopod's campaign on Kickstarter, pushing it beyond its initial funding goal of $15,001 (the '1' there is not a type, btw). That said, if you want one, you can pre-order it from Kickstarter for $16 a pop. Delivery is expected to happen sometime in October 2015. Keep going for a pitch video to see Gekkopod in action.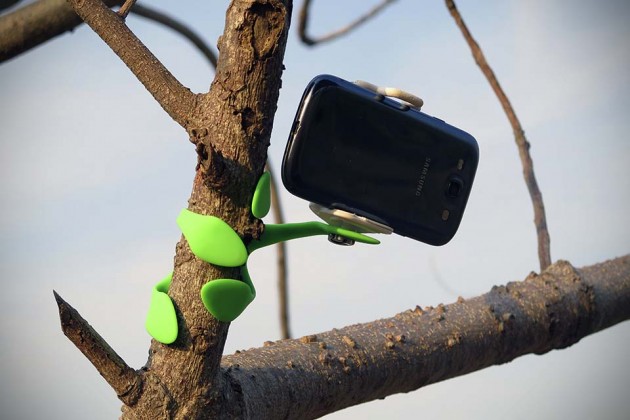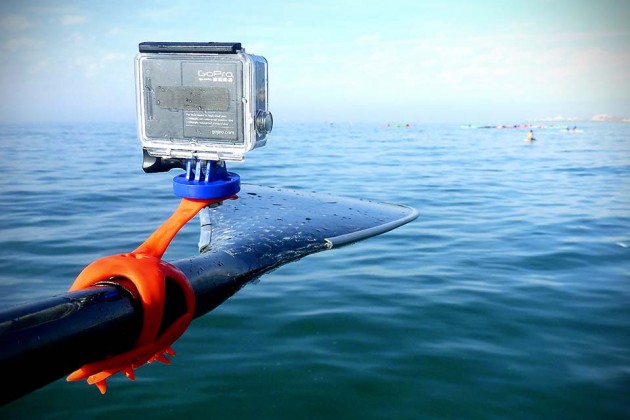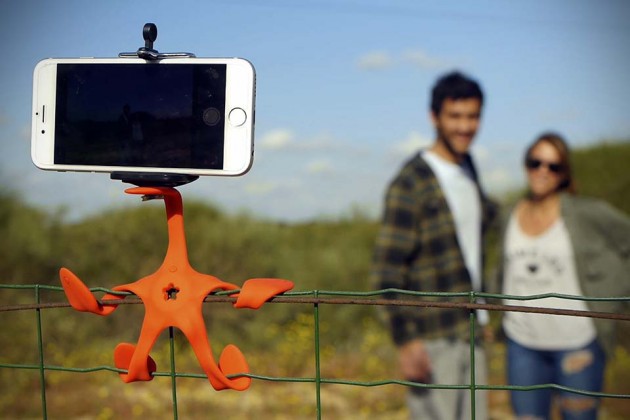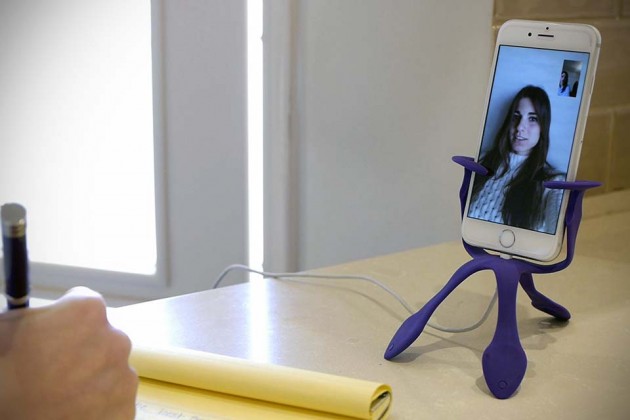 submitted via TIP US page.