when it comes to rugged portables, who do you trust? one that specializes in building rugged portables from the ground up, or one that ruggedized its commercially available products? the answer is pretty much a no-brainer, especially when you will be using the device in seriously extreme conditions like the battlefield, tactical operations, construction sites et cetera. speaking of which, GETAC, the maker of all-thing ruggedized has just given its flagship X500 Ultra Rugged Laptop a much needed update. the new X500 Ultra Rugged Laptop now touts the latest generation Intel Core processors with a choice of i5-4300M or i7-4600M that boast clock speed of between 2.9GHz and 3.6GHz. in addition to faster CPU, it now supports up to 16GB of system RAM and has Intel HD Graphics 4600 as the standard issue GPU. though a NVIDIA GeForce GT 745M, packing 2GB VRAM is available as an option.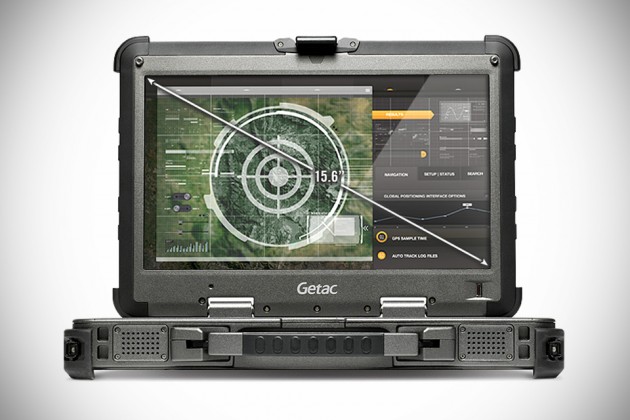 it has a large 15.6-inch full HD sunlight-readable LED display (multi-touch is an option) and as before, it is fitted with an assortment of I/O ports that will allow you to extend the usage scope of the computer by hooking up to more peripheral devices. included on the X500 are a pair of separate Gigabit Ethernet ports, two RS232 serial ports, four USB ports (2 USB 3.0 and 2 USB 2.0), Express Card and PCMIA expansion slots, plus VGA and HDMI video outs. other key details include 500GB HDD (option for up to 256GB SSD), waterproof backlit mechanical membrane keyboard, glide touchpad with scroll bar, super-multi DVD drive, dual-band wireless ac, Bluetooth 4.0, and Fingerprint scanner. as far as toughness is concerned, it has full magnesium alloy case and shock-protected removable HDD, and is built (and certified, of course) to MIL-STD 810G and MIL-STD 461F standards. it is also IP65 rated, meaning it is well seal from dust and is water resistant too.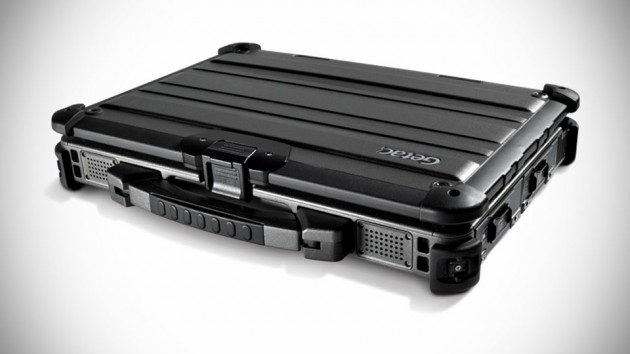 the GETAC X500 Ultra Rugged Laptop is available now starting at $4,999. not cheap, eh? well, it is never meant for individual anyways. however, if you have pots of gold lying around, 5 grand shouldn't be a biggie and no one is going to stop you from getting one. but do note the heft this thing has to add to your package; it tips the scale at a weighty 11.4 lbs or about 5.2 kilograms.