Wearing a GoPro on top of your head when fishing does not make it a fishing POV cos' the action is limited to deck and everything else above the waves. However, a fish line cam such as this one from GoFish will provide with a whole new perspective of fishing point-of-view, allowing you to review how the grouper snags the hook under the waves. With GoFish Cam, anglers not only can show off their catch, but also show how the prized catch was caught. Looking like an oversized bullet, GoFish Cam stores the recorded data on a microSD card and is WiFi-enabled, allowing you to transfer the recorded footage to your smart devices wirelessly. A companion app installed on your smartphone lets you edit the video and share it on your favorite social network sites.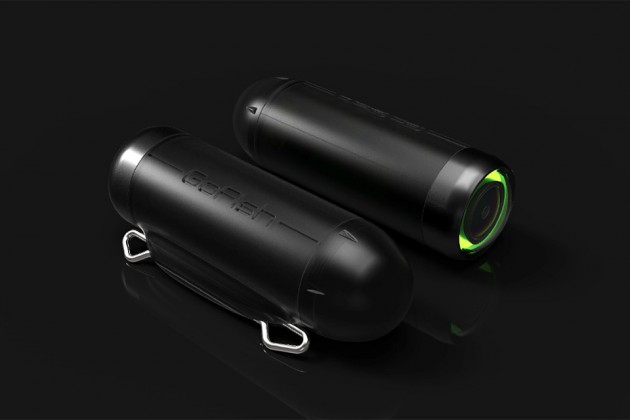 The hardware itself is built to rough it out in the open water, naturally, and can troll down to a depth of 150 meters (492 feet). The camera itself boasts 1080p video recording through a 170-deg wide-angle lens and has night vision capability to continue recording in low or even no light condition. The device is attached along the line using a locking system that promised to keep the device on the line no matter what. Though so, we are kinda skeptical, cos' even if the locking system holds up, a tough as nail fish may break the line, causing you to lose this valuable asset. That said, I am guessing, you ought to choose the weight of your line carefully before you let the camera takes the plunge.
GoFish Cam is powered by a rechargeable lithium-ion battery that offers up to 4 hours of usage and it, of course, has a microphone built into it, so that you get hear the action too. GoFish Cam is currently on Kickstarter, looking to raise $55,000 to take the product to production. A pledge of $115 will secure yourself a unit, slated for February 2015 2016 delivery, but that, of course, is dependent on the outcome of the funding. Pitch video after the break.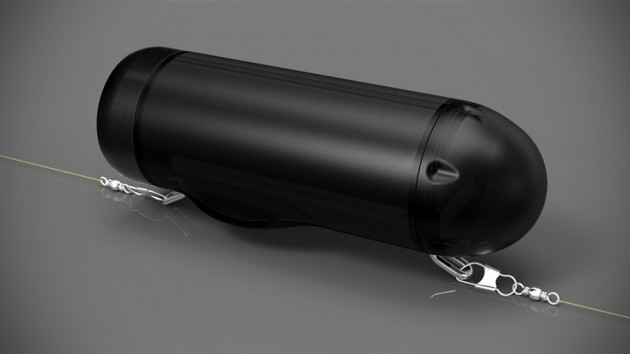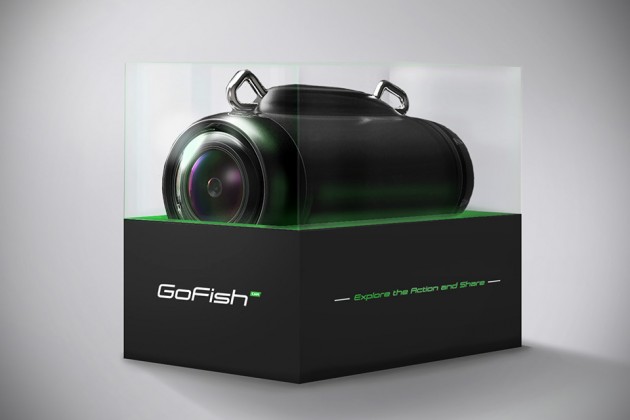 submitted via TIP US page.