iPad Pro is a capable device and with its generous screen real estate, it is more than suitable to be used as a sketch pad. And if you are already utilizing it as such, then perhaps you may be interested in transforming it to look like a real sketchbook. If so, then Wirebound Sketchbook iPad Pro Case by Longo is for you. Disguising iPad as a book has been done many times over and so there's a chance that criminal minds wouldn't be fool by the deception. But if it is a sketchbook complete with proper wire spine, then it might be a different story. So, yes, the Wirebound Sketchbook iPad Pro Case by Longo is indeed the first wirebound iPad case in the market and it is perhaps the most fitting case for iPad Pro's intended usage: as an artist sketchpad.
The spine is custom wire made from reinforce material to ensure durability and it is carefully formed to facilitate smooth opening and closing. The cover itself is of 3-layer construction, comprising of an impact absorbing plastic sandwiched between a microfiber inner and faux leather exterior. On the insider, you will find a pencil holder designed to hold the Apple pencil, carefully located to prevent it from marring the iPad Pro, and an internal pocket. Like many good cases, Wirebound Sketchbook iPad Pro Case also doubles as a handy stand that will prop up your device in landscape or portrait mode, suitable for reading or catching a movie.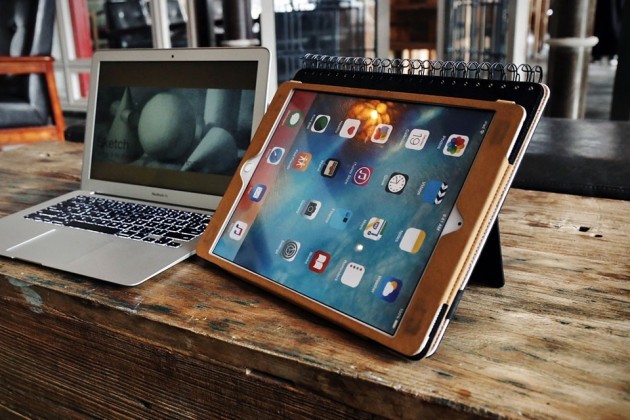 The only downside we see is, it will 'upsize' your device by quite a bit, since enough room has to be provided for the ring spine and the pencil holder in order for them not to come into contact with the slate. Longo, the China-based company behind this awesome product, is running a Kickstarter campaign in hope to rake in fund to take Wirebound Sketchbook iPad Pro Case to production. You can chip in by pre-ordering the case for 20 quids (about US$29). If all go as planned, you can expect it at your doorstep sometime in March this year.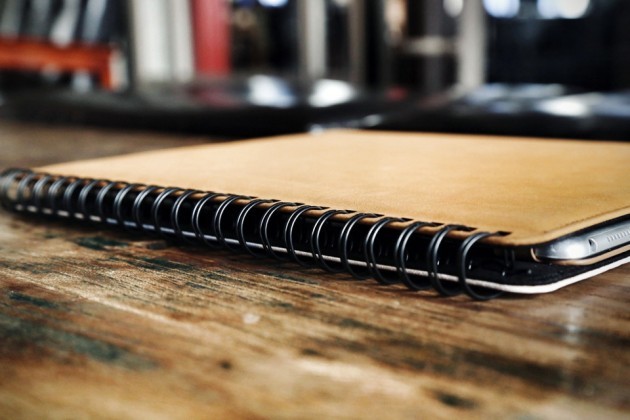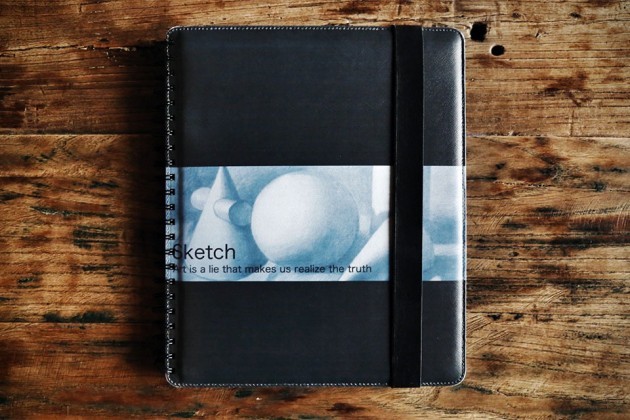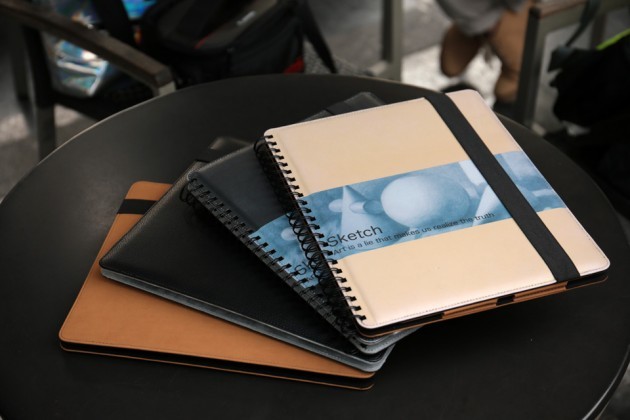 submitted via TIP US page.