Changing toothbrush on regular basis is a first world problem and apparently, someone have had enough of this wastage which, according to Goodwell & Company, would see a person dumping 12 pounds of plastic toothbrushes in his or her lifetime and the population Earth on the whole can generate as much as 80 billion pounds of plastic waste. We don't quite agree though, cos' it is after all, a first world problem which means not all 7.1 billion folks on planet Earth shares the same frivolous treatment when it comes to toothbrush, if they even brushes at all. Still, we thought the proposed open-source toothbrush by Goodwell & Company could be a serious game changer in the oral care segment. The outfit views disposal oral care product like the toothbrush as "planned obsolescence" and has a grand plan to halt it, and the open-source toothbrush is their weapon of choice which happens to look pretty awesome too.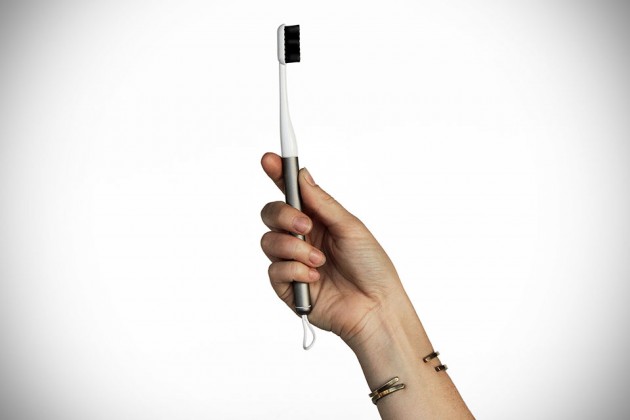 This modern take of the oral care apparatus consists of two parts: a hollow handle made from medical-grade aluminum and a compostable, bamboo composite attachment. the latter attaches to the handle to complete the oral care tool kit, while the former also doubles as a storage for tiny items like matchsticks, toothpicks, bills and such. The toothbrush is a completely sustainable solution and likely to be the first of such in the market. The entire toothbrush will not contribute the mounting waste. In fact, the bamboo composite can also be used as a compost for your garden too (the bristle is totally biodegradable). You can choose to go with the basic 'Toothkit' which comes with a charcoal bristle brush head made from Binchotan, or opt for the premium kit which comes with a flosser and tongue-scraper attachment. There is also the Platinum version, where you will bag yourself the premium kit with fancier black or gold anodized aluminum finish handle. Whichever you choose, a handy carry case will come as standard.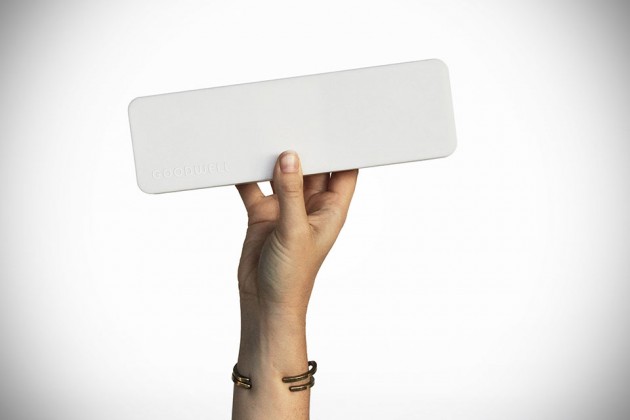 For the geeky oral hygiene freaks, there is a Hacker/Tracker kit which comes with a 3-axis motion tracker, inserted into the hollow handle, that tracks your oral activities via a mobile app or website. As always, this tracker will be made open source, so is the CAD for the attachment, so the community of developers and tinkerers can build apps to take advantage of the hardware and also come with new attachments to fit the beautiful handle. Whether this toothbrush with good intentions will be become a reality depends on the success of its crowdfunding campaign where it is seeking $12,500 to help finance the production. Prices start at $69 for just the toothbrush and runs up to $149 for the Hacker/Tracker kit. There are other perks like couple and family packages and there is also a $79 a year subscription plan, which you will receive the attachment to your kit, plus another product from the outfit's rotating collaborators each month.