Doppler Labs, the folks behind the high-tech safety earplugs DUBS Acoustic Filters, announced that its world's first "in-ear computing platform," the Here One, is now available for pre-order. This sleek pair of true wireless earbuds boasts the outfit's proprietary smart listening and noise filtering technologies that ensures you get the most out of your music enjoyment regardless of the environment you are in. Like most wireless earbuds, it supports wireless audio streaming, talking calls, and it is compatible with both Siri and Google Now.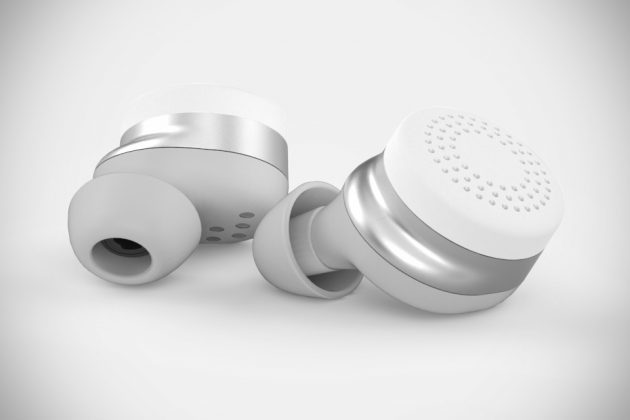 Built in smart noise filters eliminate unwanted noise, such as sirens, crying baby, other chatters, and more to enable clear conversation, while speech amplification ensure you can hear every word – even in a party. With Here One you are given the power to "remix" the real world sound using volume, equalizer and sound effects. Furthermore, it offers dual control, letting you control both the streamed audio's volume and the ambient sound simultaneously, so you can get the perfect balance between the two and not miss a beat. It comes with a companion app that serves as a remote control for the earbuds and saves your personal listening profile with your listening preferences.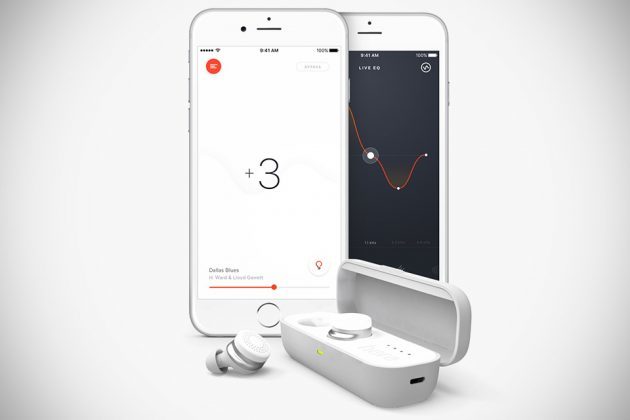 Available in a choice white or black colorway, each pair of Here One comes with an equally sleek carrying case that doubles as portable charger for the earbuds. Though it is worthy to note that battery life is not made known. Here One Wireless In-ear Headphones by Doppler Labs is open for pre-order, priced at $299 and destined to be shipped this Holiday season. Retail will also starts selling Here One at around the same time.