When it comes to off-road vehicle, Toyota Land Cruiser FJ is probably the next most iconic and much sought after ride after Land Rover Defender. FJ's popularity is one to be reckon with and so, it is not surprising that there are shops specializing in restoring this off-road modern classic into its former glory, or some instances, even better than its original form. The FJ Company is one such FJ specialists and the restored 1981 Toyota Land Cruiser FJ43 you see here pretty much a show of what the company is capable of. This particular off-road delight is a special edition purpose-built for Copperstate Overland, a four-day rally that draws crowd of 4×4 aficionados to Arizona.
The rejuvenated FJ, which was originally imported from Japan into Colombia by a local energy company as a staff transportation, received a full, frame-off restoration and the original 2F engine, along with the power steering and front disk brakes were rebuilt. The vehicle is also updated with safety features like custom roll-cage, fire extinguisher system, Corbeau MOAB seats with 4-point seat belts, and cabin is spruced up with custom "full grain" leather upholstery. It also gets a new Old Man Emu suspension, 5-speed manual gearbox, LED headlights and finally, it was given a fresh coat of factory Toyota Color, Olive 637. Other minor upgrades were done to the vehicle for a personalized touch, but as you can see, nothing over the top that would marred its authentic look.
The FJ Company 1981 Toyota Land Cruiser FJ43 'Copperstate Overland Edition' is set to go under the hammer at Gooding & Company's Pebble Beach Auctions, happening on August 20-21, 2016.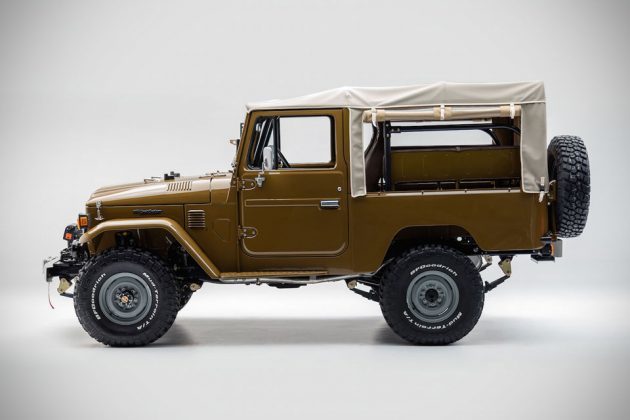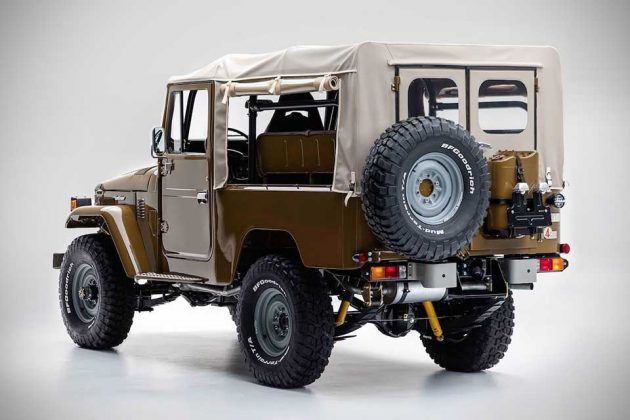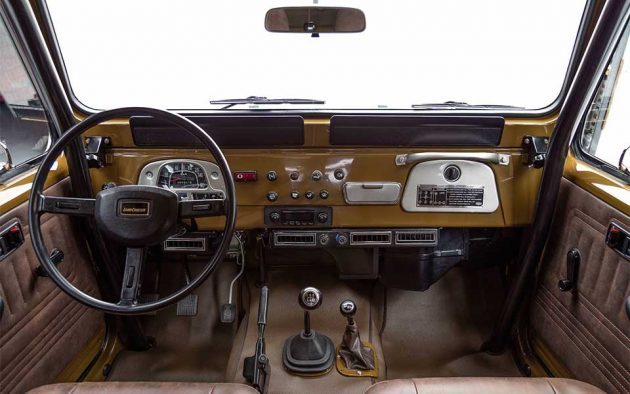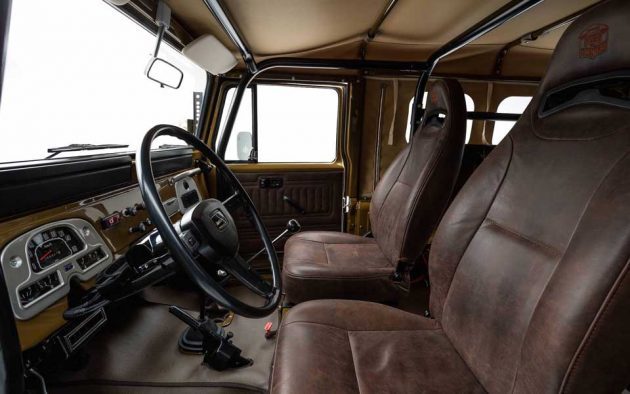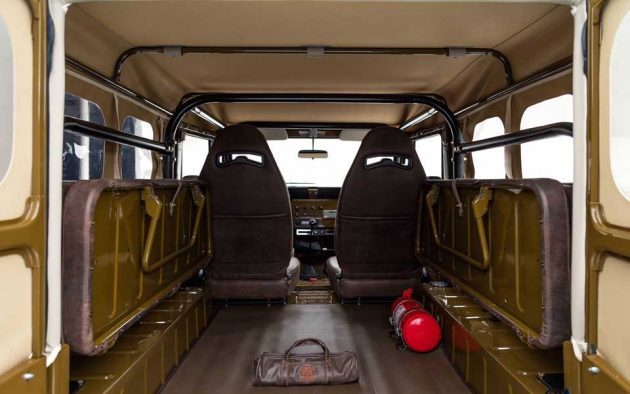 Images courtesy of The FJ Company/Gooding & Company via Bold Ride.
The FJ Company via Bless This Stuff