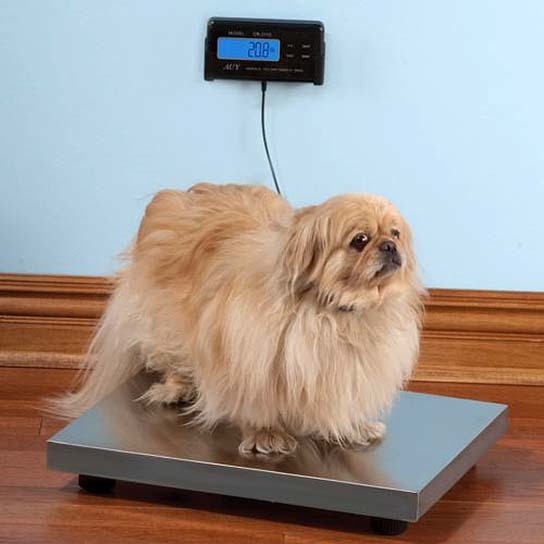 The Pet Scale | US169.95 | www.hammacher.com
if you love your pet dearly, you would probably be monitoring its weight obsessively. our common bathroom scale should do the job pretty well but some of our four legged friends are way to big for our bathroom scale to handle. unless, of course, your pet is a chihuahua. any bigger animal like a terrier would requires a rather trying effort to weight on a scale with an average surface area of just 140 square inch. here's a dedicated scale, dubbed The Pet Scale, that should do the job perfectly.
if the above image does look familiar to you, you are right. the scale is modeled after the ones that you would see in most veterinarian's offices. this scale is capable of taking up to 130 lbs of weight and displaying the readout in a tethered LCD that can be mounted to the wall. the scale also features a hold buttons to lock in the reading until it is pressed again. the scale measures 2 1/2 (H) x 16 1/2 (D) x 21 (L) inches which gives a generous 347 square inch of real estate suitable for small to medium size pets.
at $169.95, The Pet Scale doesn't comes cheap but your love for your pet shouldn't be measured by dollars. isn't it? The Pet Scale can be powered by either the included AC adapter or four AA batteries (not included).
via Red Ferret