Ever thought the Honda Civic sedan is a little too small in the cargo department? Well, folks over at the EU already did and have been enjoying the awesomeness of Civic in tourer form and this year, at the Geneva Motor Show, Honda Europe will be showing off the new 5-door Civic Hatchback. Though, admittedly, we are not sure if it is a compact hatch, or a tourer kind of hatch. Anywho, Honda is calling it a 'prototype' and also described it as the company's core European model, which means it is a matter of time before we see it hitting the roads in Europe.
There's nothing to speculate here; there's too little information for us to do so anyway. Honda only teases us with a backside image of the hatchback, which appears to be sporting a twin exhaust setup, positioned in the center back and if the image is to be believed, the rear wheels seem to be negatively cambered, which a hallmark of a sporty ride. But hey, we could be wrong.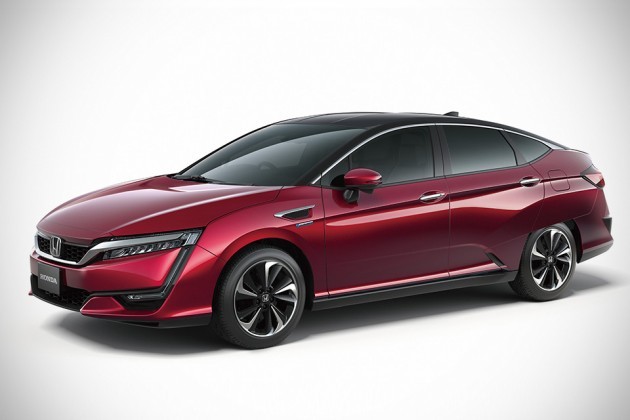 Clarity Fuel Cell, the "world's first production fuel cell saloon," which made its appearance at the Tokyo Motor Show last October, will also be debuting in European through the Geneva Motor Show. Apparently, a Jazz 'Keenlight' concept will also be shown to highlight the potential for customizing Jazz (or Fit as it is called in Japan) "using sleek design elements, special decals and a unique color named 'Keenlight'."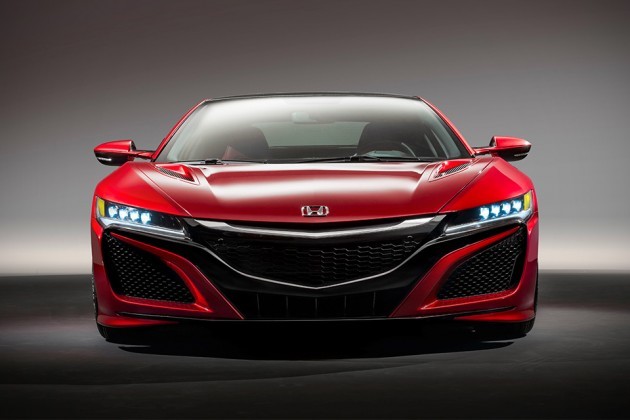 The official press release also mentioned NSX, which we supposed it will be making its appearance too since it was announced that the first European customer deliveries for the hybrid supercar will begin in 2016 (don't ask why we miss that beautiful car last year). Unfortunately, this is all we got with respect to the 5-door Civic hatchback prototype – for now. We will be on it when it becomes official and more importantly, when it has some official images. So, stay tuned.