What happen when you cross a motorcycle with a snowmobile? I know. You're probably thinking of a motocross-style snow bike like the Yamaha HL500 snow bike. Your are right if the vehicle in question is designed and built by mechanics or engineers, but leave it to multi-disciplinary designer Joey Ruiter, the result would be SnoPed, a moped-cross-snowmobile. Aesthetically, the machine is pretty radical. It defies snowmobile design convention of low center of gravity and low stance (presumably for stability and maneuverability's sake).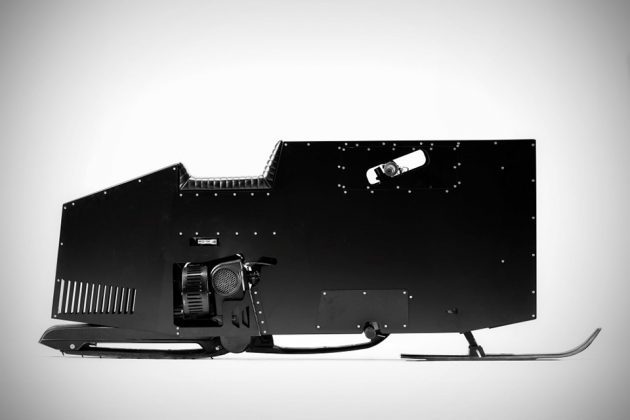 Oh wait. I think it is not a snowmobile to begin with. It look more like Rey's Speeder from the movie Star Wars: The Force Awakens, except it does not 'float' and neither does it 'fly'. Instead, it has a ski upfront and a pair of tracks sourced from a 80s' Chrysler Sno-runner to enable it to traverse the snowscape. We love how it has the boxy look. It is sleek, though not the flowing lines kind of sleek as we know it. Boxy sleek is what we would call it.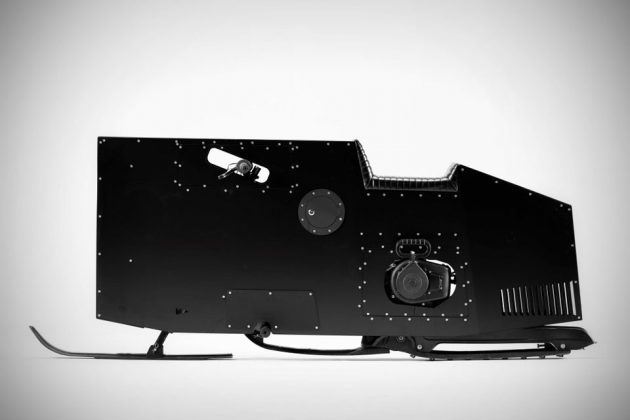 The sharp, geometric form looks fantastic and rad-est part is, it has vertical headlamp that spans the entire vertical front fascia and a tiny, also vertical, taillamp. The vertical design language, as we would call it, of this black snow-going vehicle makes look like a line cutting through the powdered landscape as it travels. And yes, apparently, it is a real working vehicle. While it may not necessary be practical, it is as cool as a snow vehicle can get.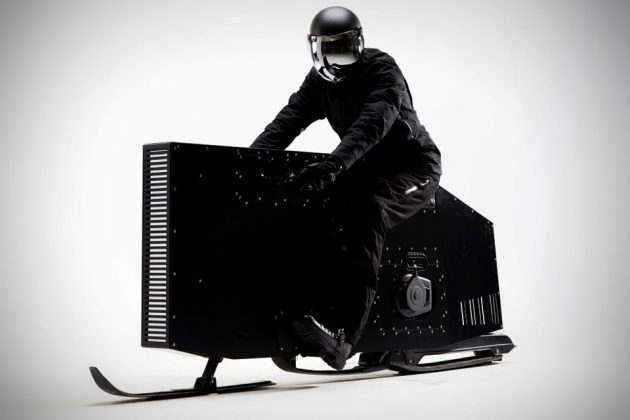 The SnoPed measures 76 inches long and 6 inches across (or 26 inches if you count the handlebar) and is moved by a 90cc motor. The body is made mainly of aluminum and composite to keep the weight down. Unfortunately, this is a concept vehicle, which means, it can't be bought, at least, not for now. Keep going to catch the SnoPed in action in the embedded video below.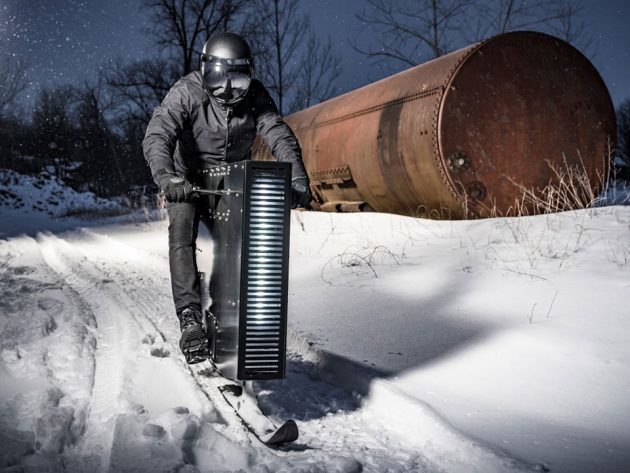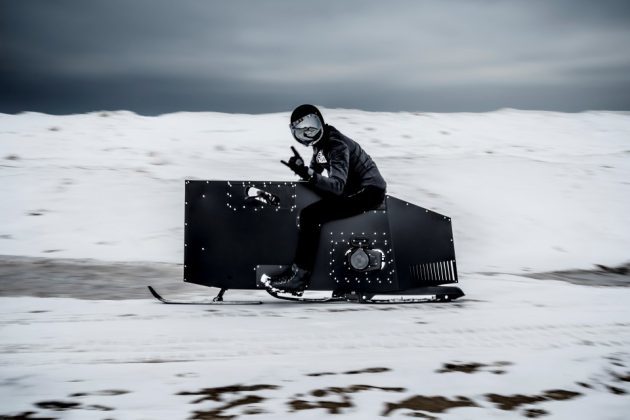 Images and source via Yanko Design