Eyewear has no direct relation to snow-going transportations. That's obvious. But to Northern Lights Optic's Orion Anthony, the brand is all about adventure and freedom with a touch of vintage and therefore, to him, there is no better way to promote the brand by banding together a vintage trail bike with a modern snow bike kit, and that's when Yamaha HL500 Snow Bike was born. Snowmobile could have do the job easy, but according to Orion, modern snowmobile are way too modern to convey the company's "vintage twist" ideology and on the other hand, classic snowmobiles wouldn't be effective in conquering the deep snow of the alpine and so, the decision was made to take an old, but iconic bike and fuse it with modern snow bike kit.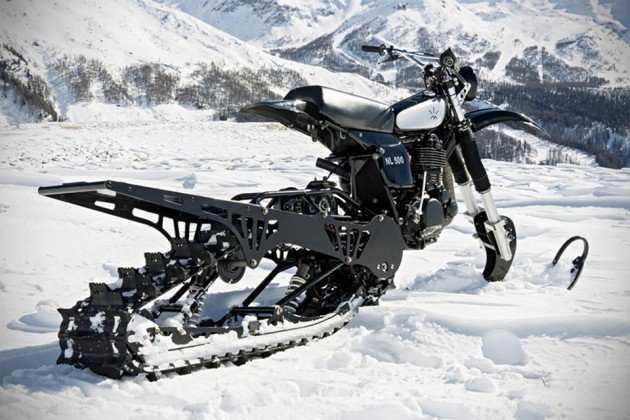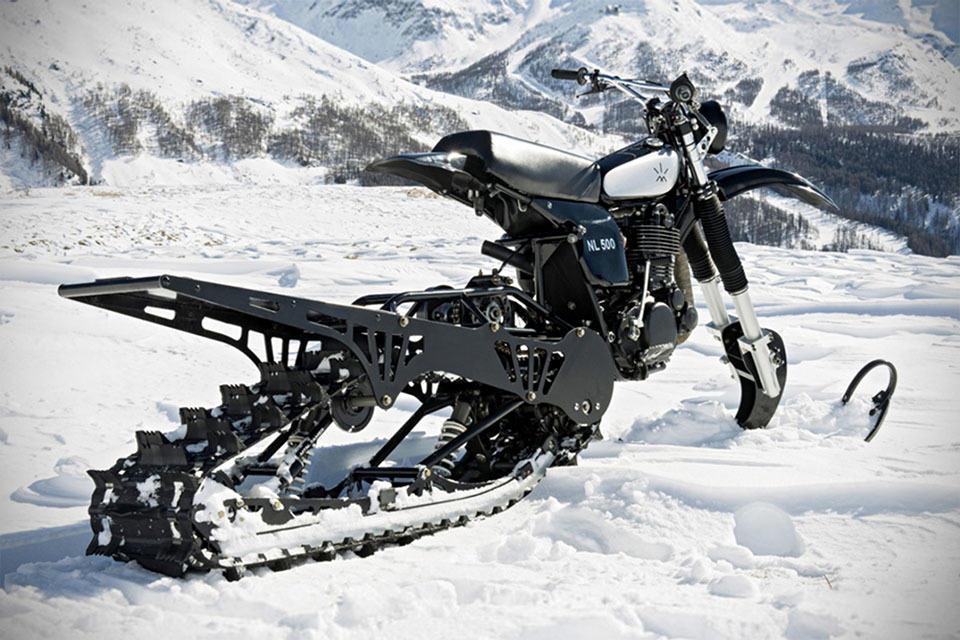 Renowned bike builder (and kind of a HL specialist), New York-based Husky Restorations was roped in to realized the company's visionary snow bike. The result is a beautiful snow bike that looks as vintage as it is new. In another word, it is a stunning piece of snow machine. The snow bike features a custom-built frame delivered by FrameCrafters in Illinois and runs on a souped up 79' Yamaha XT500 motor with Megacycle cam and heavy duty valve springs. Rob Phillips of Husky Restorations also added his own steel-braided oil lines and modified the engine case to result in a shorter, steel-braided oil pickup line.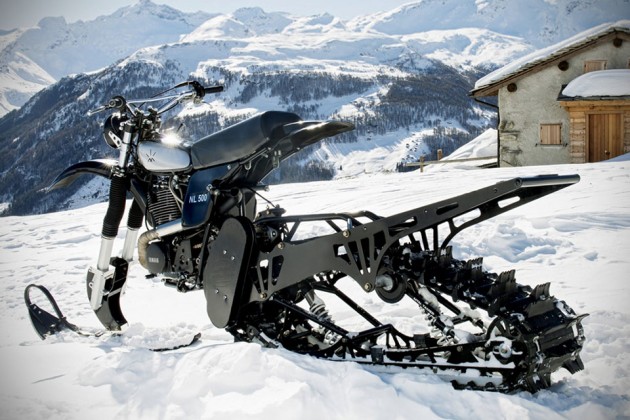 Other engine highlights include a 36mm Mikuni carburettor which breathes through a K&N filter and while exhaust is dispelled through a stainless steel, HL500-style item with built-in silencer. Since the machine will see actual actions at altitudes as high as 8,000 feet above sea level, Rob devise a system based on White Brothers' Tom White advice to allow jetting to be adjusted with a slight change in need position. Clever. With the jetting concern out of the way, the rest of the bike is filled up with stuff like tank and seat from a 76' YZ125, fiberglass side covers, beefier 43mm YZ forks, plus some modification to the frame and forks to fit the Timbersled track and ski kit.
A conversion kit to return the snow bike to its bike form was also prepared just in case Orion decided to hit the dirt with this same bike. By now, you should have already realize that no matter how you wanted a bike like this, you won't be able to acquire it, well, at least not outright. If you have the dough, there's no stopping you from approaching Rob to do something similar. You know, money kind of talks with things like this.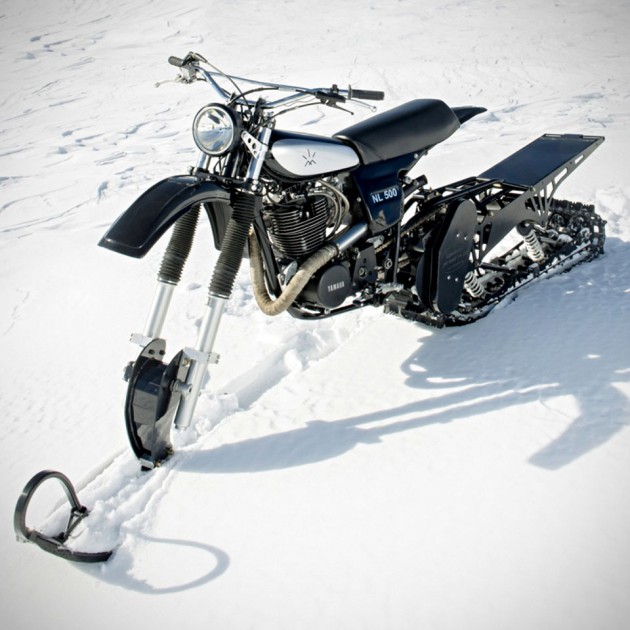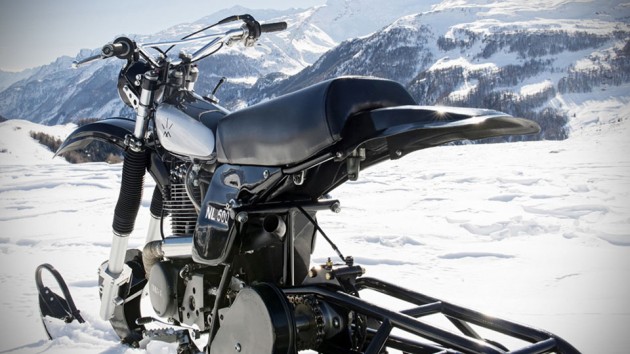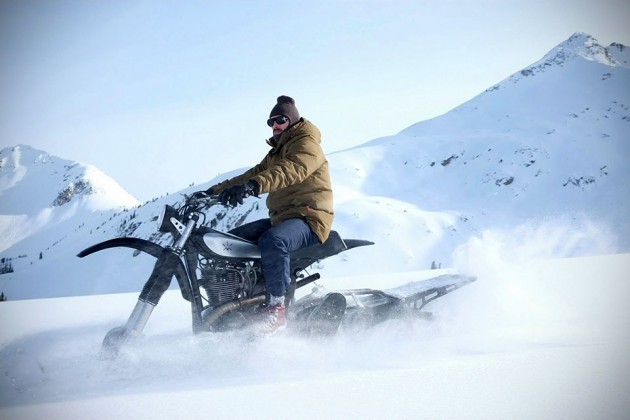 via BIKEEXIF