The BMW Cruise M Bike Limited Edition probably won't fit in the trunk of your would be new ride, the BMW M2 Coupe, but if you ordered it (the M2) in its official color of Long Beach Blue metallic, then it will be a good fit – despite not fitting in the boot as mentioned. But hey, there's always aesthetic-spoiling bicycle rack or roof rack, right? Yeah, those. Urghhh. Sorry, folks, we are not fans of any attachment on the exterior of a car that does not pushes the downforce down. So anyways, back to the bike. As the product name suggests, it is limited edition and it can be yours whether or not you drive a BMW M2 Coupe.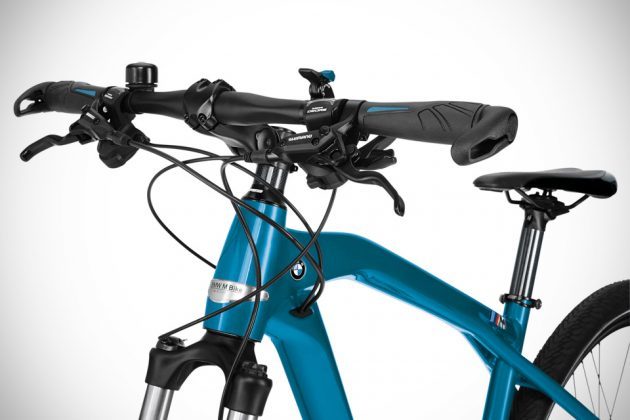 The bike is a tribute to the BMW M family's compact high-performance sports car, BMW said. But there's really no similarity apart from the beautiful turquoise paint job. Ok, maybe there's similarity: they are both BMW. And don't sneer at it cos' not everyone can own it. First, you will have part of 1,400 euros (roughly US$1,585) of your hard-earned money for one and second, it is limited to 1,500 units (not that it will be flying off the shelves, but…). So what's so special about this pedal-powered two-wheeler? It's a BMW and it, according to the German luxury marque, "boasts exceptional dynamics and agility."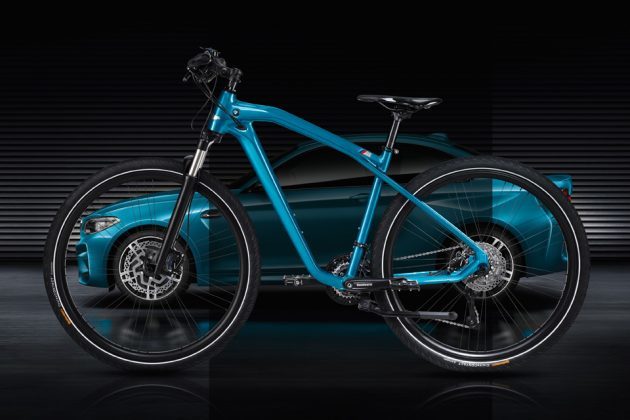 Don't worry, though. BMW is not all marketing gibberish; the bike won't be shabby. In fact, it is pretty 'up there' in terms of bike-centric features, which include a beautiful, hydro-formed aluminum frame with a distinctive "bullneck" that reminiscent of the tank position of a motorcycle. That, along with smooth welded seams offer an unibody look.
Other worthy mentions that you must know when dropping a grand and a half for a bicycle include carbon seat post and spacer, large 28 inch wheels with spokes that reminiscent of the wheels of BMW cars, a 30-gear system and finally, Shimano hydraulic disc brakes that lets you haul the stallion to stop, efficiently, from whatever speed you may be at. Want one? The BMW Cruise M Bike Limited Edition can be acquired through select BMW retail partners.
Images via BMW