It's a wonder how racing colors can make a difference to a car, aesthetically speaking, that is, and the BMW 3.0 CSL Hommage R is living proof. Ok, maybe we didn't express our negativity towards the design previously when the 3.0 CSL tribute car surfaced. We just thought, it looked too radical for our liking and reckoned that it would take sometime for us to appreciate its beauty, but when the BMW 3.0 CSL Hommage R turns up, we were totally drawn to it. There's no hesitation or whatsoever like it was with the first version.
Set to debut at the Concours d'Elegance in Pebble Beach, the R version marks the 40th anniversary of BMW in North America and more importantly, celebrates the racing success of the legendary BMW 3.0 CSL in 1975. The ride comes decked out in BMW's traditional racing livery, complete with the number '25', as worn by its 1975 forebear and topped with a set of gold rolling stocks. Like the non-R, carbon fiber dominates the interior with a wooden element taking centerstage as the "instrument panel."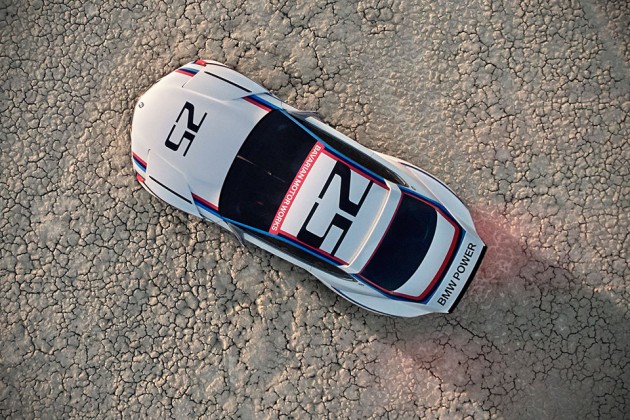 This "instrument panel" is as minimalistic as it can possibly gets with the wood largely unbroken, except for an eBoost charging display located right smack in the middle. The wood panel harkens back to 1975 BMW 3.0 CSL's distinctive wood trim that rings the whole interior, but in this modern iteration and in this R version, it also serves to display the track layout and braking points. Apart from the eBoost display, the car has only one other small display set atop of the steering wheel column, providing the driver with secondary information such as lap times, overall race time et cetera.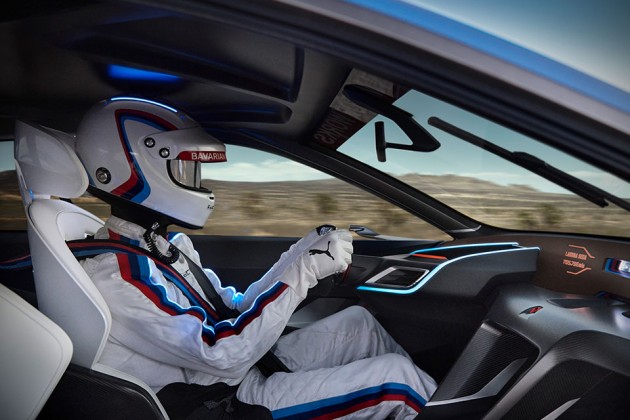 Primary information, on the other hand, is routed to the driver's helmet visor so that the driver will always be in the know without taking his eyes off the track. The rest of the interior would be as per the non-R variant, including red anodized safety features, helmets folder over the transmission tunnel et cetera. Clearly, the BMW 3.0 CSL Hommage R is not a production car, but there is little doubt that it bears the Bavarian automaker's future design language. To be honest, I am not quite fond of it, unless it's in white and comes with the same racing livery.