(credit: Yanko Design)
when we mention 'Print Screen' means hitting the 'PRT SCN' key on your keyboard for Windows-based machine or Command-Shift-3 on the Mac. however, designer Byeong Min Choe has a different idea – printing your screen directly out from your monitor.
how nice to see your print out being spit out from below your LCD display monitor? seriously, you can't anymore literal than this. i say its awesome and it saves us some of our valuable table top real estate. now that Min Choe has dreamed up on this, how about doing the same for scanning?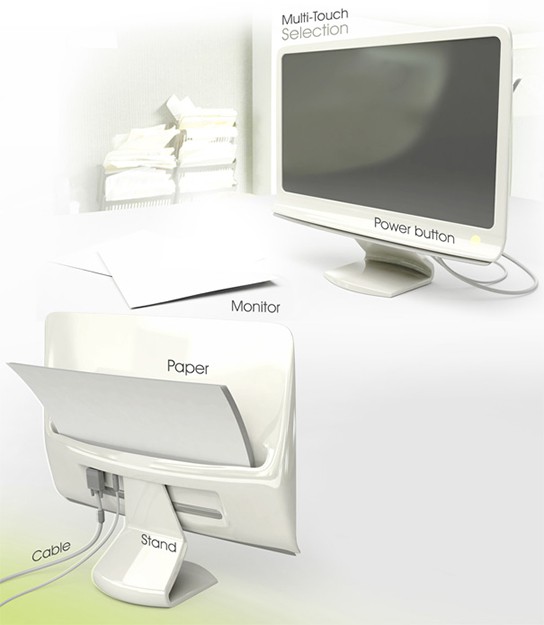 (credit: Yanko Design)
via Yanko Design