Before you Jag fans get all too excited. The manual transmission and all-wheel drive on the new F-Type will be mutually exclusive. Meaning it is either or, and not both. Kind of a let down, but if you have pockets deeper than the Mariana Trench, you can consider scoring both the F-Type R or the 380 HP V6 F-Type S which will be offered with the AWD drivetrain, and the 340 or 380HP 3.0-liter V6 F-Type with stick shifter option. Anyways, with the addition of the all-wheel drive and manual gearbox options, the F-Type now grows from six to fourteen derivatives, which no doubt will leave richie rich spoilt for choice. In AWD form, in particular the 542 HP F-Type R, it will make 0-60 in just 3.9 seconds and finally topping out at 186 mph.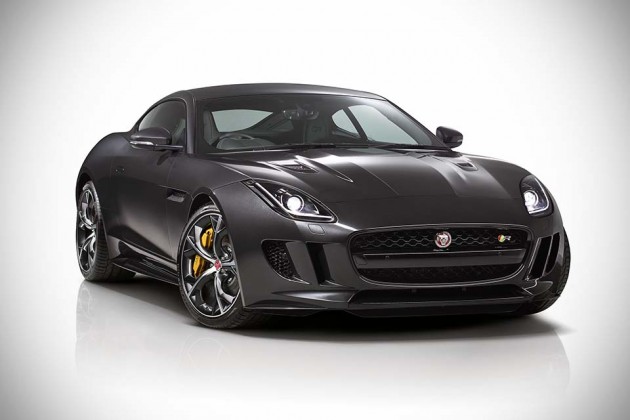 Further exploiting the AWD potential is an Intelligent Driveline Dynamics (IDD) control strategy which will provides the best of both worlds: the ultimate traction of an AWD and the unique characteristic of a rear-wheel drive (something along the line of Nissan GT-R). There is a unique hood design with deeper power bulge and new vents to set the AWD models apart. For avid motoring enthusiasts, the rear-wheel drive is the obvious choice (if you can't afford both) as it is this model that you gear to live your dream of keeping your left foot and hands busy.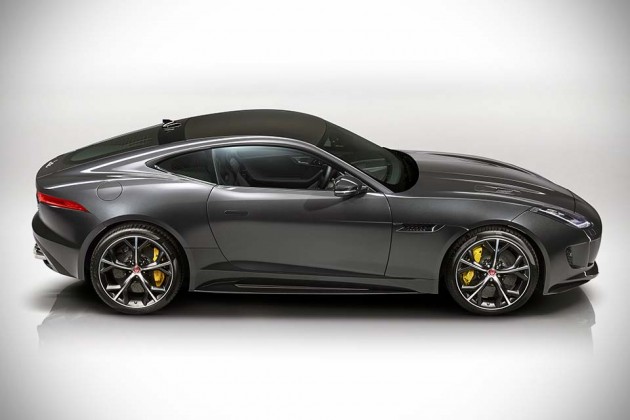 Electric Power Assisted Steering will also be available in the new F-Type, along with Torque Vectoring by Braking. Sports Design Packs for both coupe and convertible for aesthetic enhancement is also available, while the inside gets the new InControl Touch and InControl Touch Plus infotainment systems for fast, intuitive operation and also supports Apple and Android smartphone connectivity, which in turn also supports remote engine starts. Other worthy mentions, depending on the model chosen, may include a 770W Meridian surround sound system, SiriusXM Satellite Radio & HD Radio, keyless entry, powered 14-way adjustable seats, standard panoramic sunroof, power tailgate and driver selectable active exhaust.
Jaguar is offering a significantly broad range of F-Type models which can get a little confusing in reading. The best thing is to hit up your local dealers to learn more, well, that's when they starts rolling in Spring 2015. Until then, pricing is still a mystery.