If you use an action camera, surely you don't expect to be limited to an hour or so of action, right? Your action camera will run out of juice way before your action is over and that's where Joby Action Battery Grip wants to help. Joby Action Battery Grip is, as the product name implies, a grip/battery pack that works with a variety of action cameras, including Contour, Ion, Garmin, GoPro and more, to provide a proper grip for your tiny action cam while serving up with 2,600 mAh worth of juice to keep it going for up to three times its normal battery life. The textured grip provides for a more stable recording while the juice pack gives your device the extra mileage.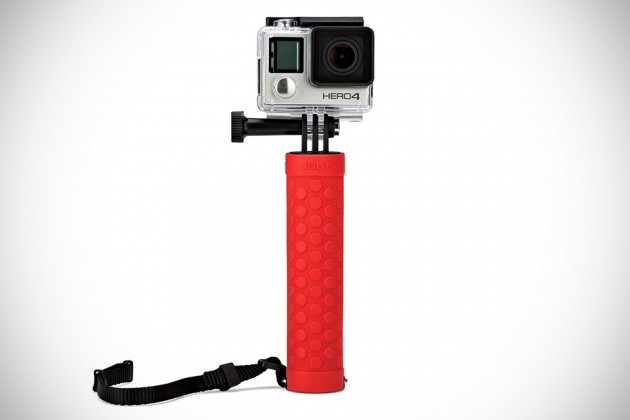 Weighing in at just 165g (0.36 lbs), Joby Action Battery Grip comes with a short USB charging cable so that you can charge your action camera while in use and this same cable also allows you to share the battery pack's juice with any USB-powered devices, such as your smartphone. It also features a removable wrist strap, to provide an added security against drops. At the bottom, there is a 1/4"-20 mount for mounting the grip on a tripod, on a bike (with compatible bike mount, of course), or to facilitate pairing with Joby UltraPlate 208 to create a powered mini-rig.
The $69.95 action camera accessory comes standard with a built-in, standard GoPro mount and thumbscrew, which upon removing allows it to be used with other action cams. Joby Action Battery Grip is now available via Joby's online store.