if you think you know every damn thing about Kawasaki motorbikes. think again. the Japanese bike maker's latest Ninja, H2R, is decidedly very "un-Kawasaki", much less a Ninja, and looks like a bike pulled straight from the pages of sci-fi script and it has wings too, well, winglets, actually. its supercharged in-line four motor is built around a trellis frame and as the model hinted, it is a track homologation of the 'lesser' street version, H2. as you would have expected from a bike bred for the track, it has fair amount carbon fiber in areas like the body, the dual-intake air duct that leads to the supercharger (even the air duct!) and possibly more parts then we have read. it has a single-sided swingarm and as a hint that it could be a bullet on the race track, it has a pair of winglets, flanking the sharp front end, that works to put some downforce at extreme speed.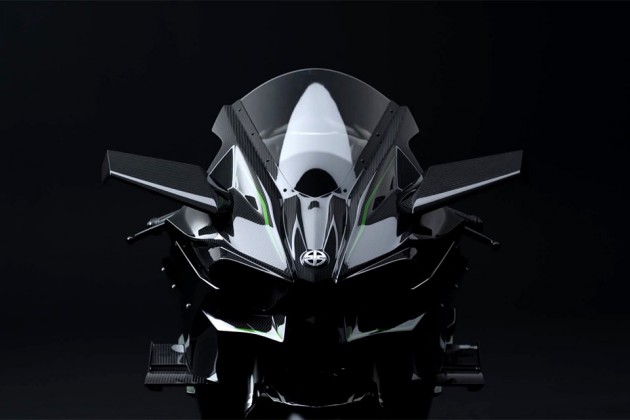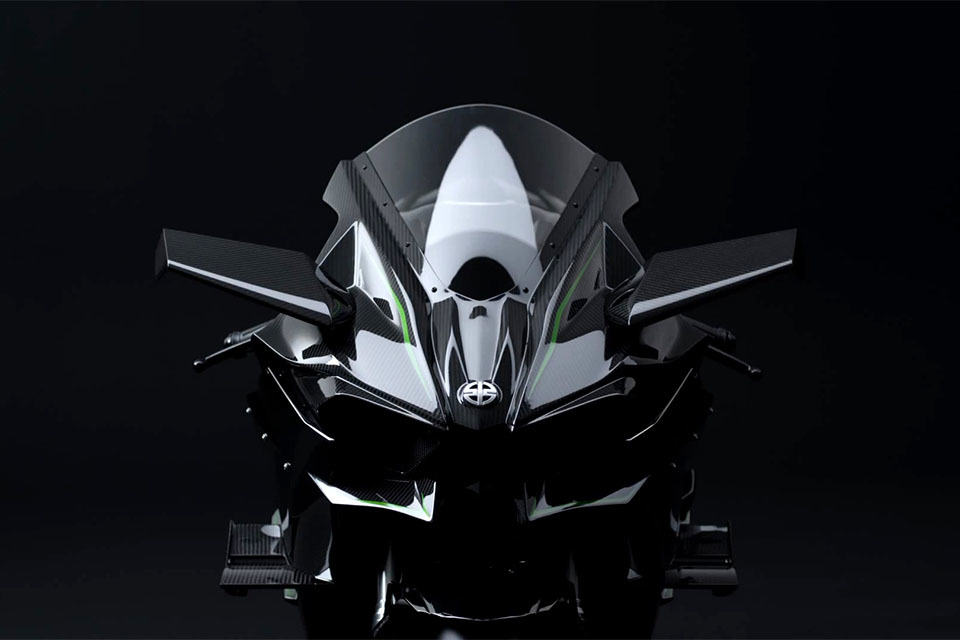 from the top, the winglets look like a mini flying contraption mated to an aggressive, yet sexy sports bike. and green accents. it has those too and suitable amount of them were present against a predominantly black motorcycle, lending the bike a dose of mysteriousness and futuristic feel. there is also a minimalist instrumentation comprising of a clean, backlit analog tachometer surrounded by various light-up icons, and a what-looks-like a monochrome digital gauge showing you which gear the bike is in, speed et cetera. it looks like Brembo braking system is in the order too, as well as the mandatory slick tires for track attack, but that's about all we know about this beast for now. it is safe to assume it has everything it needs for the track and none it doesn't need, none like signals, headlights and also no freaking side mirrors, because, you don't need one when you are racing. it is either you are in front, along side with the rest, or behind. end of story.
no word what the supercharged power plant is capable of, but rest assure we will update this post once we have the info on that, and of course, the performance figures associated that comes with it.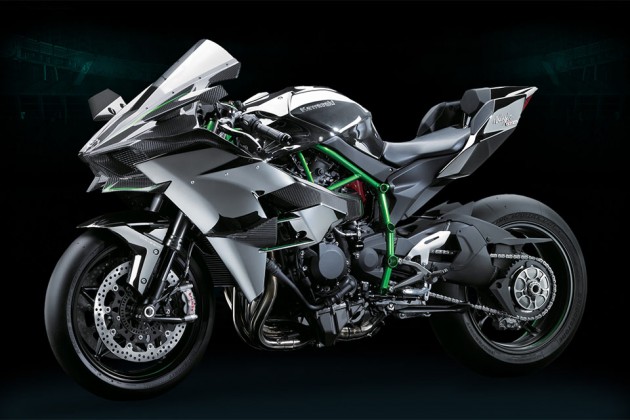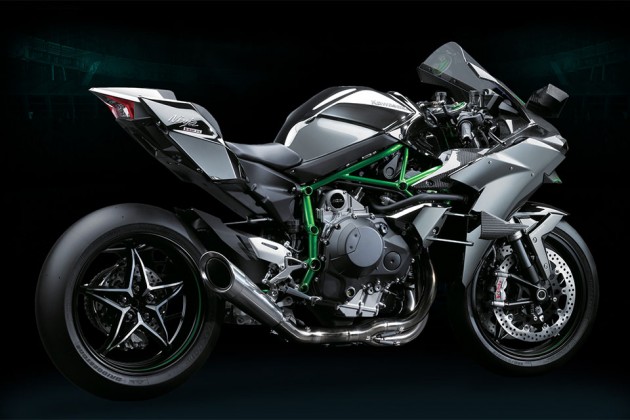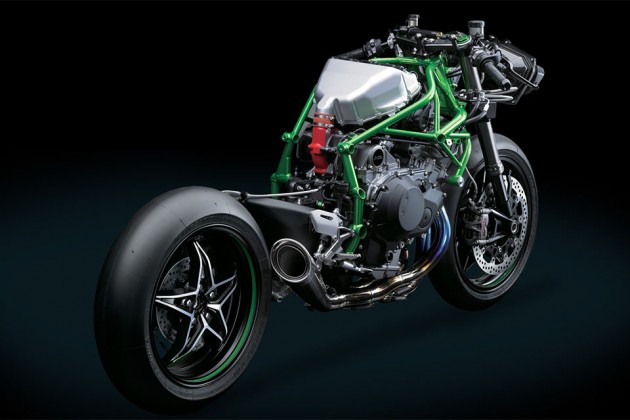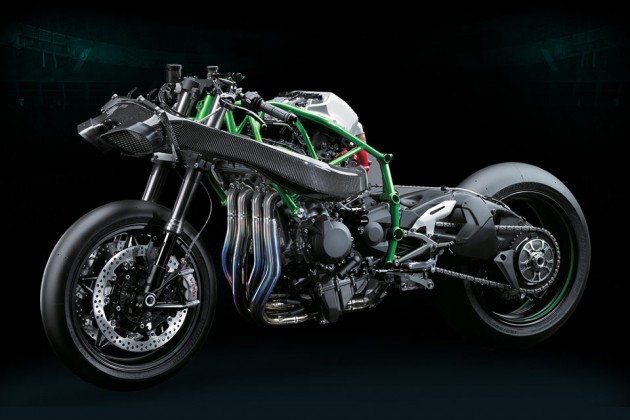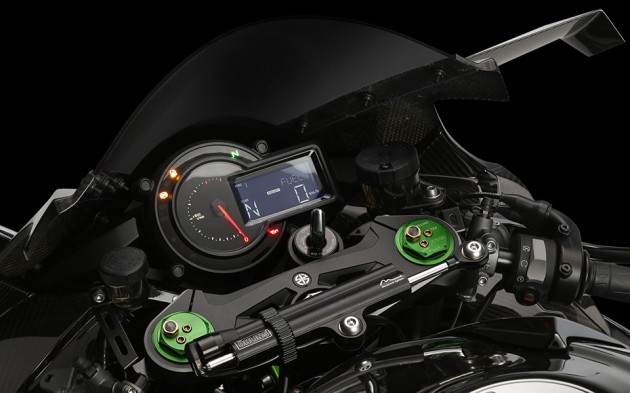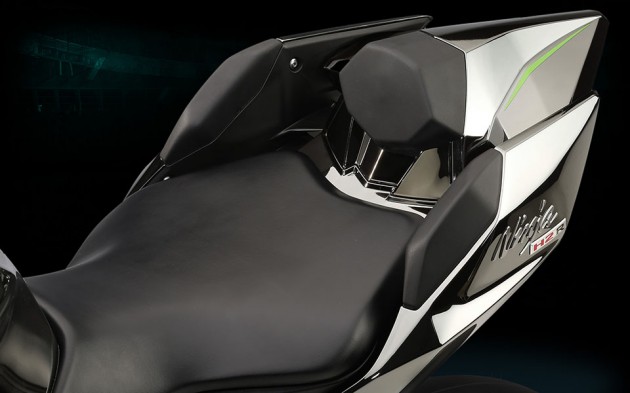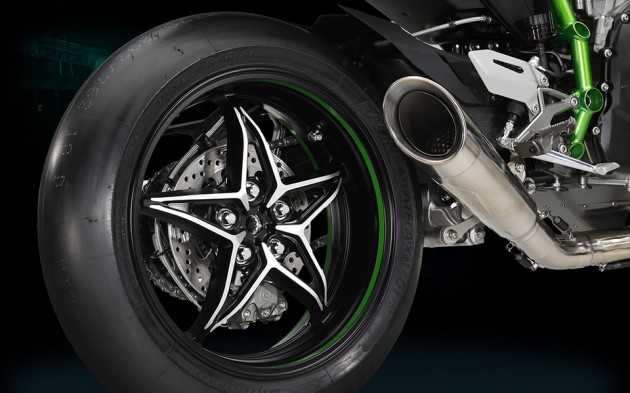 via Lanesplitter