fancy practicing your guitar shredding skills or perhaps, create music while on the move? well, this half-size digital guitar, known as Jamstik, might just be your cuppa. Jamstik not only takes guitar learning and music making into the digital age, but assimilate it into the mobile culture so you can do the things you love to do on-the-go. it is designed for iPad, iPhone and Mac machines, letting you practice your skills or make music using iOS apps or Mac applications. measuring a mere 16-inch long (around 40 centimeters) and tipping the scale at just 2 lbs 4 oz (a little over 1 kilogram), the Jamstik is as portable as a digital musical instrument can get.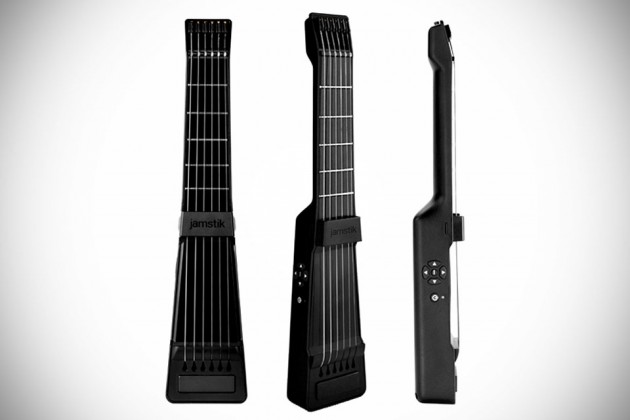 Jamstik boasts real strings and real frets, making it actually feel like a real guitar which allows for real playing like you would with a traditional guitar, including using your fingers or pick, bend strings and even adding vibrato. it uses infrared light to detect what are your hands doing in real time. the infrared sensors allow the guitar to know exactly when you lift your hands or when you are hitting the strings, thereby accurately anticipates your next move. for those picking up the art of playing guitar, Jamstik has a companion app, jamTutor on iPad, that takes advantage of the infrared sensing technology to effectively teaches you to play the instrument. if you are a composer, Jamstik lets you create the music as and when you fancy, saving your ideas so you won't forget a potential hit melody.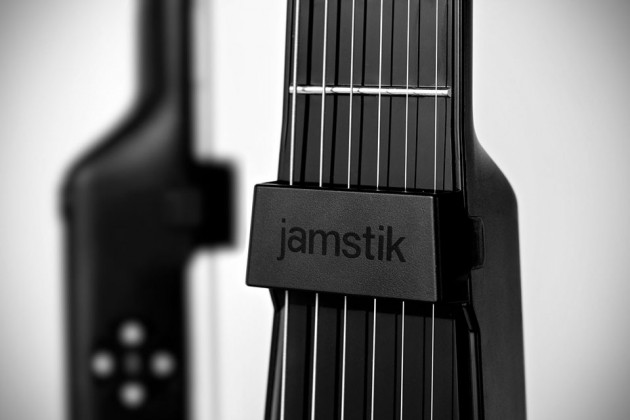 granted that it does not have full fret, the Jamstik does have a D-pad on the side which allows you to move up and down the octaves as you see fits. however, you probably can't execute complex solo guitar chops on this thing, but you should at least be able hone your rhythm guitar skill. as a boon, you will be glad to know that Jamstik works with apps like GarageBand, jamMix and supports a growing list of midi-capable iOS apps, as well as desktop software DAW's. the half-size string axe is, of course, battery-powered for absolutely mobility. if you drawn to the idea of playing and/or composing everywhere, then you might want to hit up Jamstik's product website and pick up one for $299.99.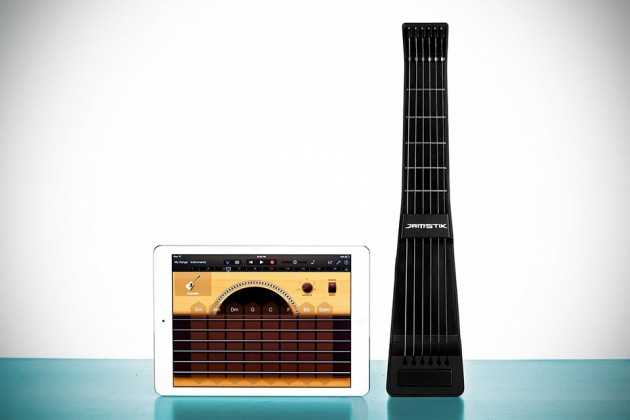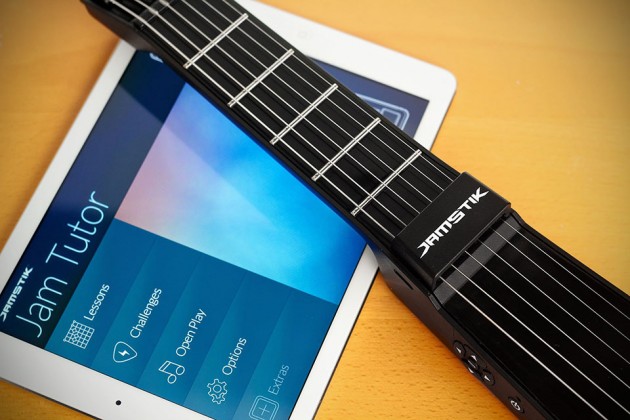 Jamstik via TechCrunch